The following graduate students were recognized for their achievements in the 2019-2020 academic year by the Office of Graduate Business Programs.
Outstanding M.S. Student of the Year: Hannah Klaben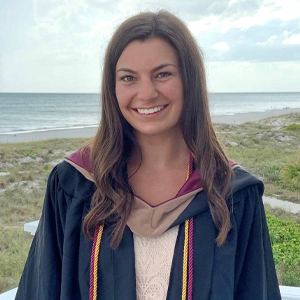 Hannah Klaben will be graduating with her master's in accounting in August 2020. She has been part of two honor societies at UT, Phi Kappa Phi and Beta Gamma Sigma. While still an undergraduate at UT, Klaben co-founded the women's club volleyball team and continues to be an active member. She has volunteered with the United Way in the Volunteer Income Tax Assistance (VITA) program, earned an Ethical Leadership Certification from the National Association of State Boards of Accountancy (NASBA) and interned with EY. Klaben has accepted a job position with EY that will begin later this year.
Outstanding MBA Student of the Year: Elisabeth Kolb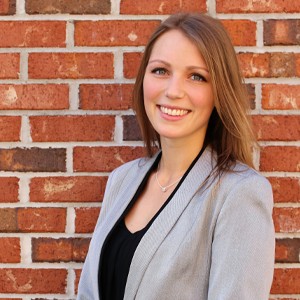 During her time at UT, Elisabeth Kolb has been a graduate assistant in the dean's office of the College of Arts and Letters and has also assisted in the graduate business programs office with the MBA Fast Start program. Academically, she completed her MBA with a concentration in business analytics. In conjunction with her academic pursuits, Kolb has become SAP S/4 certified and completed several other certifications related to data analytics. She has also been an active member of the Tampa Bay Club Sports Volleyball League and held an internship position as a product analyst for Bankers Financial Corporation.
Outstanding EMBA Student of the Year: Giorgio Zanardi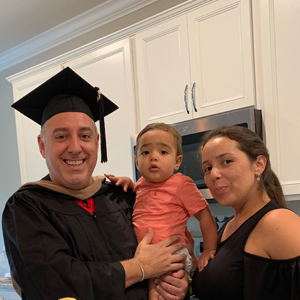 Giorgio Zanardi was born and raised in Italy and now lives in southwest Florida. He is a sales manager for an Italian manufacturing company, managing big industrial projects with U.S. and South American customers. During the EMBA program, he balanced work demands, family obligations and a challenging academic work load in a language that is not his native tongue. He was recognized by UT faculty as the EMBA Outstanding Student of the year for his high GPA, strong work ethic and thought leadership in the classroom.
As a professional with an international business career, the UT EMBA added significant value to his skill set. He noted that "the last 20 months as an EMBA student have been a whirlwind of excitement, learning and astonishment as I realize how much discipline, rationality and science is required to operate a successful business. I am confident that all these courses will make me a much better educated, highly insightful and more prepared executive."
Zanardi credits his success to professors who brought both strong academic backgrounds and solid business world experience to the classroom, as well as his cohort members who represented a variety of businesses and industries — all who helped him expand his horizons to learn and grow not only as a professional, but as a person as well.
---