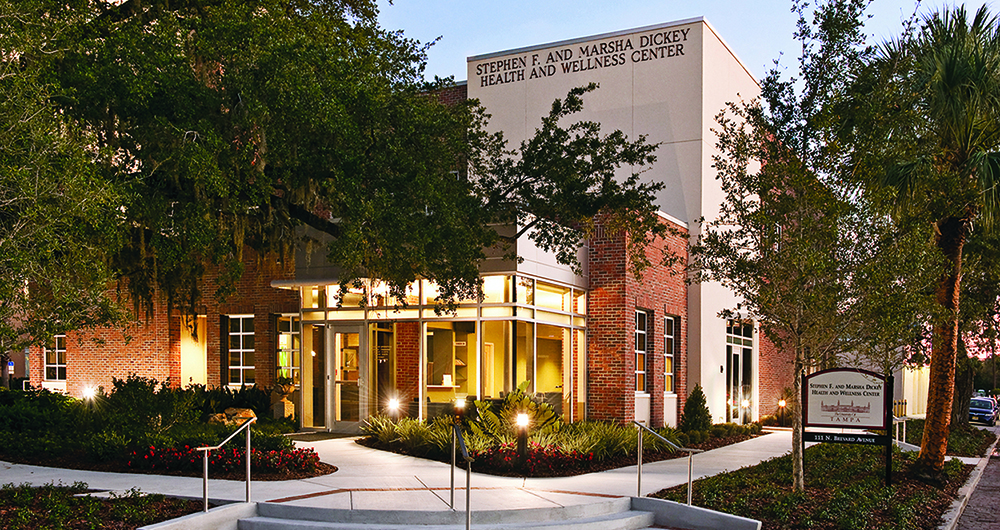 Healthy Minds, Healthy Spartans
The University of Tampa Counseling Services, located in the Dickey Health and Wellness Center directly behind Austin Hall, provides counseling to all full-time undergraduate students and all international graduate students. Domestic graduate students without an active student health insurance policy can be seen based on a fee for service.
Hours of Operation
Non-emergency sessions are by appointment only. Crisis walk-ins are available.
Fall and Spring Semesters
Monday - Friday 8:30 a.m. - 5 p.m.
After Hours Crisis Emergency Care
After hours crisis counseling consists of two tiers of care.
Tier One: Contact Campus Safety at (813) 257-7777. This service is for emergencies and crisis care only.
Tier Two: Students may also call the Crisis Center of Tampa Bay at (813) 234-1234 or 211 for emergencies or non-emergencies.
Concerned About a UT Student?
Counseling Services understands there may be times a student becomes concerned about another student. The UT community is strongly encouraged to identify any students they are concerned about through the Spartan Support program. Monnie Wertz, Assistant Vice President of Operations and Planning, heads the program and may be reached at ext. 3757 or (813) 257-3757. Spartan Support forms may also be accessed on the UT website.
---
---
---
Contact Information
111 North Brevard Ave.(behind Austin Hall)

Counseling Services
Telephone: (813) 253-6250
Fax: (813) 258-7413
Email: counseling@ut.edu
Medical Services
Telephone: (813) 253-6250
Fax: (813) 258-7413
Email: healthcenter@ut.edu

Wellness Center (Health Promotion, Alcohol and Other Drug Services)
Telephone: (813) 257-1877
Fax: (813) 257-1878
Email: wellness@ut.edu