Show Your UT Spirit
Show the world your Spartan spirit by switching to a UT specialty license plate. The UT plate can be purchased for $28 (in addition to the regular tag fee) at your local Department of Motor Vehicles any time of year, regardless of your plate renewal month (Florida residents only). For each $28 spent on the license plate, $25 goes toward funding scholarships and University improvements.
Get your plate today at any local tag office.
Email alumni@ut.edu for more information.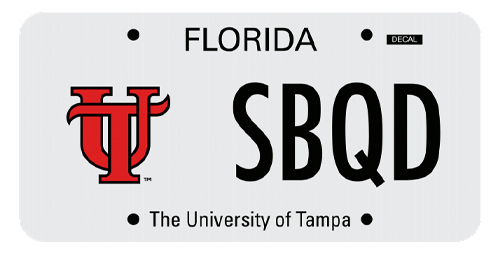 ---