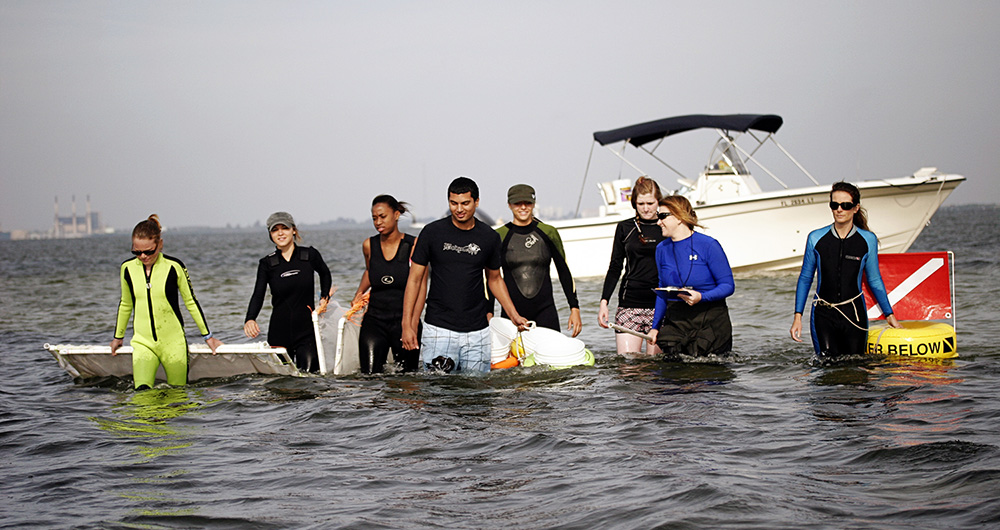 Faculty are encouraged to consider how research and inquiry can be embedded in their courses to allow students to have authentic research experiences as they proceed through their chosen major. In these courses, students will learn about:
Their faculty member's area of research and current topics of interest;
Application of practices and methods (including tools and technology) within a discipline, done in a scaffolded approach, in a lab, studio, field or office setting;
Intermediate level hypothesis and problem-framing processes related to higher level skills related to research and inquiry;
Performance of an authentic inquiry-based project using acquired skills in response to a hypothesis or inquiry-based problem;
Communication skills such as report writing and presenting data.
Stipends are available to support course revisions through the Research and Inquiry Curriculum Grants program. There are four ways to participate:
Inquiry-based Course Creation ($1,000): Creation of a new course that incorporates inquiry or research as a central component.
Course Redesign ($1,000): Redesign an existing course to incorporate inquiry or research as a central component (≥ 75 percent of course grade).
Significant Assignment ($600): Add one large inquiry-based assignment to a pre-existing course (≥ 35 percent of course grade).
Add Assessments to Inquiry-Based Course ($400): Faculty who already teach inquiry-based courses can receive a stipend for adding OURI assessments to their courses.
---