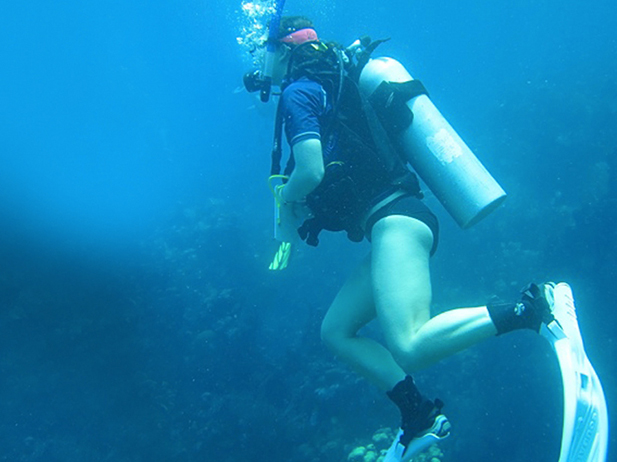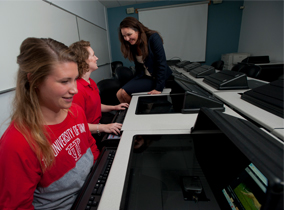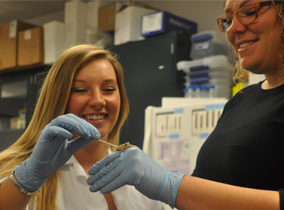 How to Get Involved
There are many ways UT students get involved in research. Contact the Office of Undergraduate Research and Inquiry to learn more.
Incoming First-Year students interested in research can apply for the SURE program to get started in research during their first year at UT.
UT students can choose to take many inquiry-based courses in their major field of study. In these courses, students learn how to develop their own questions and research projects and work on small-scale projects.
Students also work one-on-one with faculty members on in-depth projects. The Office of Undergraduate Research and Inquiry offers grants to support student research with supply money, stipends for students and faculty, and travel funds for students to present their research at conferences. These grants support student research over the summer or during the academic year.
Juniors or seniors can participate in the Applied Learning Experience (ALEX) internship. ALEX is a multidisciplinary team-based internship where students work together with other UT students to solve a problem for a local organization. This internship allows students to apply their knowledge to real-world problems and demonstrate their teamwork skills to potential employers.
There are many opportunities for summer off-campus research experiences. Many of these programs provide financial support for students and are amazing resume builders. Please contact the OURI for questions or help preparing your application.
---