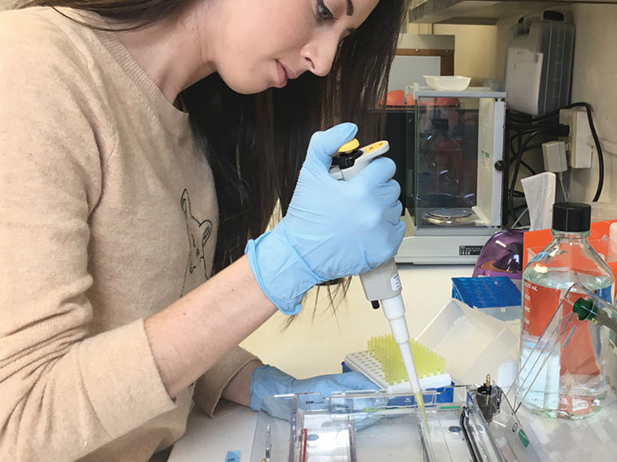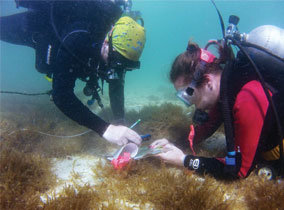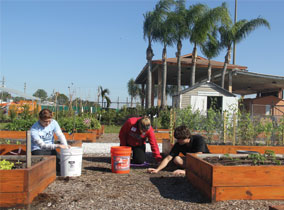 The sustainability minor is an interdisciplinary program intended to develop an understanding of the social, scientific, economic and expressive aspects of global environmental issues. Students must complete introductory and upper-level course work distributed throughout multiple colleges in order to develop a synthesis of ideas regarding global environmental issues and critically evaluate strategies for the ethical treatment of present and future generations of living things and the environment. The sustainability minor can readily be combined with a variety of majors such as biochemistry, biology, communications, economics, environmental studies, graphic design, international business, management, marine science – biology and marine science – chemistry.
Develop an understanding of:
contemporary issues in sustainability;
ethical responsibility towards present and future generations of all living things and the environment, both locally and globally;
the limited nature of natural resources and the role of ethical perspectives in conserving those resources; and
corporate social responsibility and its role in promoting sustainable development.
Sample Topics of Study
Business ethics
Environmental ethics
Sustainability in cities
Geography
Sustainable design
Tropical biology and conservation
Environmental science and policy
Water, wetlands and wildlife
Marine ecology
Environmental chemistry
Economics of global inequality and poverty
Sustainable development
Global sociology
Benefits
Institutions of higher education play an incredibly important role in empowering individuals to respond to the massive challenges facing humanity. In fact, the scope of these issues is so great that the United Nations declared 2005–2014 the "Decade of Education for Sustainable Development," and the United States Congress amended the 2008 Higher Education Opportunity Act to include sustainability education as one of the nation's top priorities. The sustainability minor addresses these needs by training students in an area of high social, environmental and economic demand, facilitating interdisciplinary perspective on global issues, promoting the development of productive and responsible citizens capable of understanding the consequences of their decisions at both local and global scales, and fostering interdisciplinary collaborations that will realize the greatest yields of human capital.
Career Opportunities
The range of professions to which sustainability is relevant is considerable. Virtually any field that requires an understanding of the social, environmental and economic implications of personal, corporate and government decisions is applicable. These fields include, but are not limited to:
researchers
advocacy experts in the natural and social sciences
policymakers in the natural and social sciences
urban planners and geographers
social workers
non-governmental aid/development organizations
entrepreneurs interested in the green economy
---