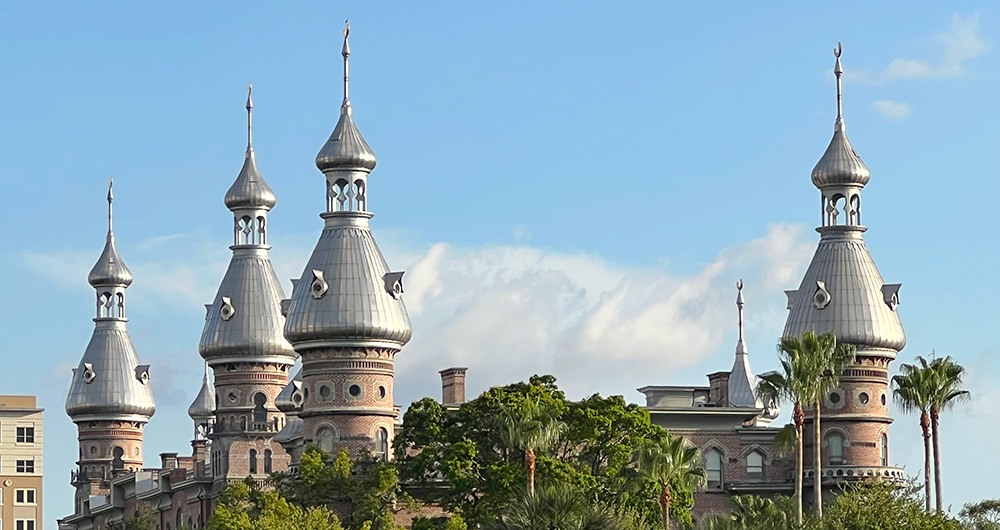 The mission of the Department of Environmental Studies is to help students and the Tampa Bay community understand and make responsible decisions regarding the environment by integrating knowledge from the natural sciences, social sciences, arts and humanities at scales ranging from local to global. Insight into the complexity of environmental issues and their solutions is based on understanding the intersections of these disciplines.
Course work focuses on fields related to the triple bottom line concept, in which the environmental, social and economic impacts of public-sector and private-sector decisions are evaluated.
Majors
Bachelor of Science in Environmental Studies — ideal for students wishing to specialize in a major concentration. Curriculum focuses on one of four concentrations: communication, humanity and geography, natural sciences and public policy.
Bachelor of Arts in Environmental Studies — covers all major content areas listed above without specialization.
Minors
Minor in Environmental Studies — an excellent complement to other degrees.
Minor in Sustainability — provides perspective on the long-term viability of environmental, social and economic systems.
Career Opportunities
Career opportunities related to the major disciplines included in the degree program include:
Communication: journalists, reporters, news correspondents, editors and public relations specialists
Humanity and Geography: geographers, public health specialists, social and community service managers, nonprofit/advocacy
Natural Science: environmental scientists, environmental specialists, natural resource managers, nonprofit/advocacy
Public Policy: political scientists, public administrators, lawyers, legislators, nonprofit/advocacy
---