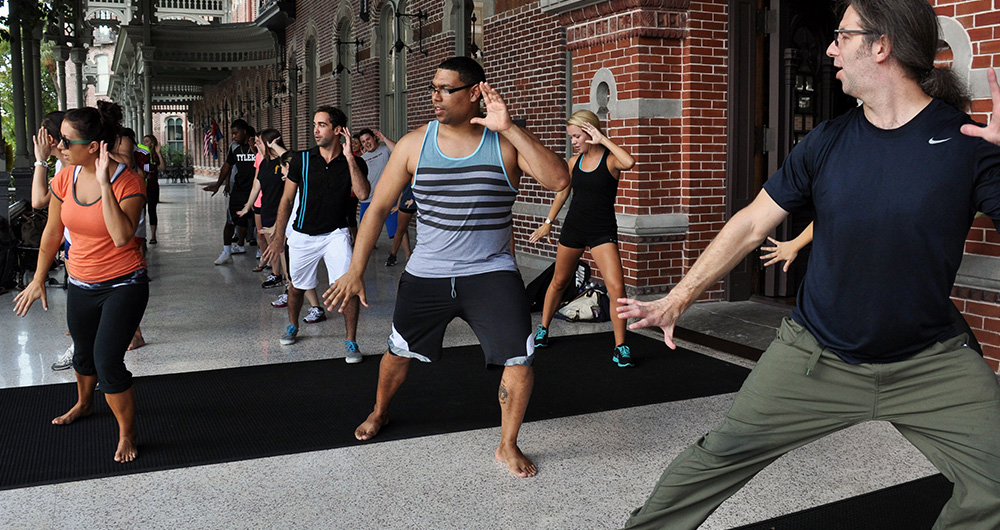 The Department of Philosophy and Religion offers programs that introduce students to a wide variety of philosophical traditions and issues and that emphasize critical thinking and logical reasoning. The programs can be helpful to students considering law school, medical school or graduate school, as well as to any student looking for a strong foundation in a core liberal arts discipline.
Students can pursue a philosophy major or philosophy minor with the option of adding an Asian studies minor.
The philosophy major offers a balanced set of courses that introduce and hone skills of critical thinking and argumentation. It gives students a solid background in the history of philosophical systems and ideas, exposing them to a variety of philosophical issues in ethical theory, applied ethics, social and political philosophy, aesthetics, philosophy of science, philosophy of mind, philosophy of religion and Asian philosophy. As a capstone experience, a student may choose to complete a senior thesis project that involves researching particular philosophical topics. The major can be either a stand-alone major or a second major that complements work done in another field.
Topics of Study
The philosophy program offers courses that cover many different fields, including:
Ethics (ethical theory and the history of ethics)
Applied ethics (biomedical ethics, environmental ethics, business ethics, etc.)
History of philosophy
Aesthetics (including philosophy of art and philosophy of film)
Philosophy of mind
Philosophy of science
Political philosophy
Philosophy of law
Feminist philosophy
Logic and critical thinking
Philosophy of religion
Indian, Buddhist and Chinese philosophy
Any 200-level course (and even some 300-level courses) can be a good first course in philosophy.
To learn more, see Philosophy Degree Requirements and Philosophy Minor Requirements.
Frequently Asked Questions
---