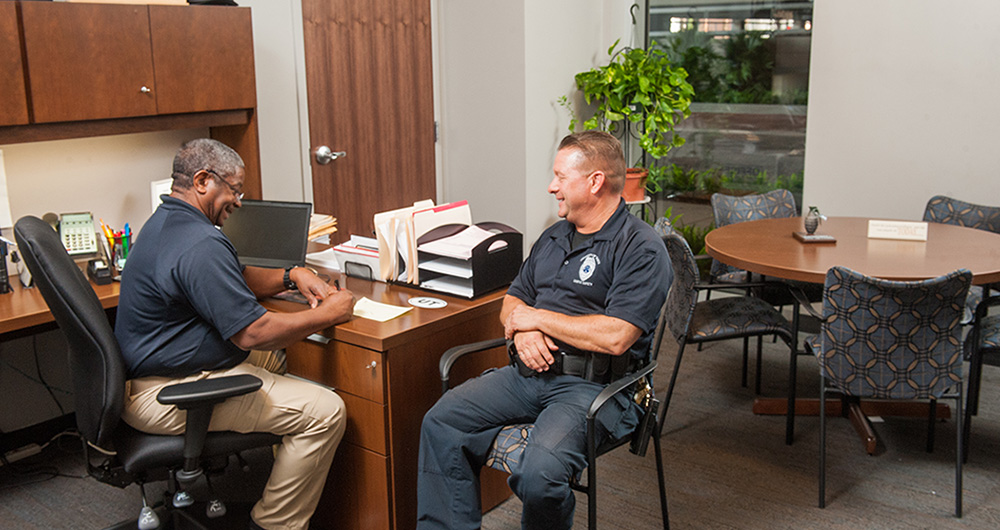 In order to provide a safe and secure environment, The University of Tampa maintains its own professional safety department. The Department of Campus Safety is on the first floor of the Maureen A. Daly Innovation and Collaboration Building, located at 820 W. North A St.
Safety officers patrol the University's grounds and buildings 24 hours a day, every day. Most officers have law enforcement experience or are retired military personnel. They are qualified to handle any type of safety and security situation. Prior to employment, all officers are subjected to extensive psychological screening and background investigations.
The Florida Department of Agriculture and Consumer Services licenses all officers. Campus Safety maintains a close working relationship with both the Tampa Police Department and the Hillsborough County Sheriff's Department. Officers from both agencies can be seen on campus, providing extra security at sporting and other events. By law, officers from both agencies may enforce laws on campus including traffic regulations.
Safety officers work closely with campus offices to make certain that safety policies and procedures are uniformly executed and conveyed in a clear and consistent manner for the members of the UT community. This is accomplished by providing copies of incident reports to relevant campus partners upon request.
---