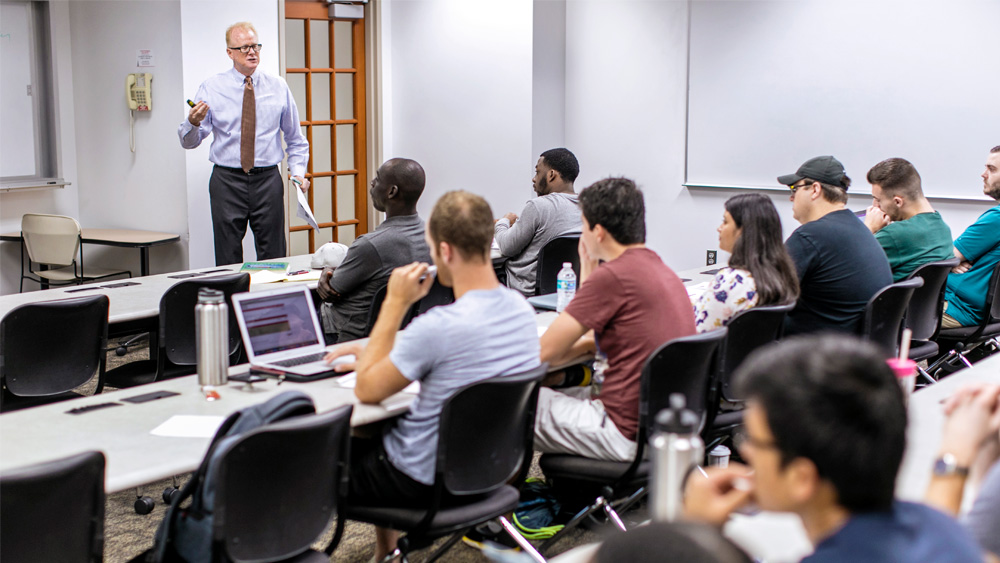 Thinking about graduate school? Take advantage of the UT2UT pathway — UT's convenient, accelerated track for graduate programs for current students and alumni.
Application fees are waived, and you'll receive special consideration for admission and graduate assistantships.
Earn your graduate degree and jumpstart your career through UT's:
The University also offers regular Instant Decision Days for undergraduates seeking admission to UT graduate programs. Check with your academic department or advisor for details.
Benefits of staying at UT for your graduate degree:
Qualify for better jobs. The master's degree is the bachelor's degree of the 21st century. It is difficult to compete and get promoted without this credential.
Improve your chance of success. Students who go directly to graduate school have a higher degree completion rate than those who enter the workforce and then later attempt an advanced degree.
Earn a respected degree. UT is a highly-ranked institution and is well-regarded by major employers. UT's close connections with local businesses, hospitals, schools, government agencies and nonprofits benefit students and alumni.
Stay local. Remain in Tampa and take advantage of the city's renaissance and sustained growth economy. Continue to live in a city that you love and learn in a known academic environment.
For more information, email ut2ut@ut.edu, call (813) 258-7409 or complete the inquiry form below.
UT2UT Inquiry Form
Loading...
---