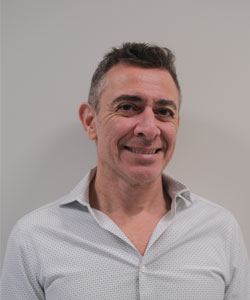 Meet George Northrup, M.D.
Consulting Psychiatrist, Counseling Services
Phone: (813) 253-6250
Email: gnorthrup@ut.edu
Address: 401 W. Kennedy Blvd. Tampa, FL 33606
Mailbox: 116F
Building: HC

---
Education
University of South Florida College of Medicine, M.D.
Advanced training at Harvard University and the University of Florida
Career Specialties
Dr. George Northrup is a general and forensic psychiatrist located in South Tampa, near The University of Tampa campus. He is well known for his extensive knowledge of mental health ranging from the college population to assessments of dangerousness to brief psychotherapies. He is cautious with medication use and does not over-medicate patients. Northrup also has specialties in addiction medicine and healthy weight management.
Professional and Community Activities
Dr. Northrup has been in practice for 17 years, serving the Tampa Bay community.
In addition to treating adult patients across all mental diagnoses, Dr. Northrup specializes in treatment resistant depression. He is trained in the use of Transcranial Magnetic Stimulation, Ketamine and Spravato.
Dr. Northrup sets high standards for the quality of care to his patients and strives to bring the best in mental wellness.