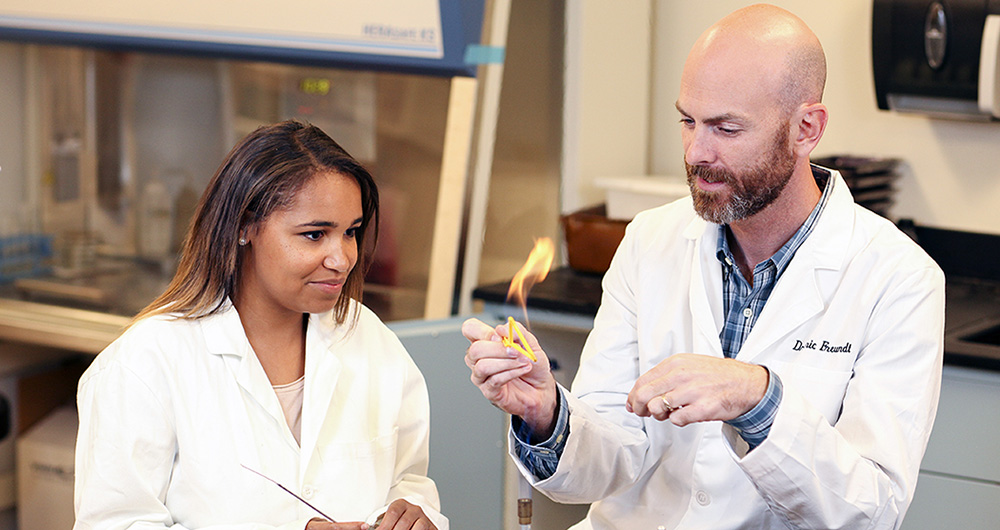 The College of Natural and Health Sciences (CNHS) offers rigorous, high quality curricula designed to explore and understand systems in the physical and natural world. UT has invested heavily in the development of the college's teaching, research facilities and laboratories. The faculty teach all laboratory-based courses in all of the departments.
Not only does the college help to provide students with the opportunity to pursue an internship, volunteer and interact with professionals, but each department also offers study abroad courses that students can take for credit toward their degree.
In CNHS, students engage in research, clinical practice and scholarship, interactive and experiential inquiry, and internship learning opportunities that cultivate success.
With your support, the College of Natural and Health Sciences is able to continue offering meaningful opportunities.
---