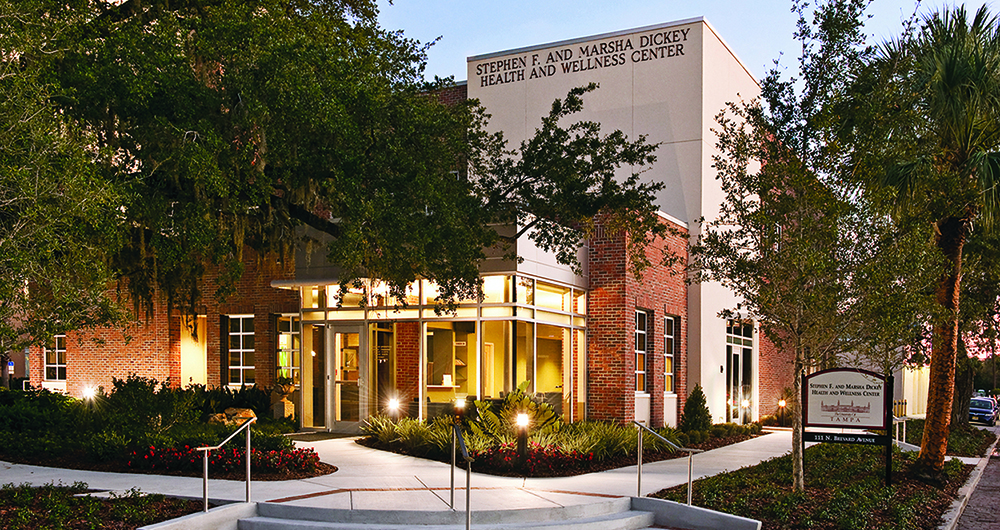 The Dickey Health and Wellness Center at The University of Tampa offers basic health care services, wellness services and health information for preventing illness and maintaining an energetic life.
Medical Services

Medical Services The University of Tampa Student Health Center, in partnership with Tampa General Hospital, is committed to actions that benefit the community, as well as engage in activities that better others. The medical clinic provides a full range of services including preventative care and episodic health care to all currently enrolled students.
Student Health Services:
Pharmacy: The health center maintains an in-house dispensing pharmacy that contains approximately 40 medications to treat common illnesses. There is a copay of $10 or $15 for each medication dispensed.
Effective Aug. 1, 2020: Students must pay a $25 dollar copay per policy year when treatment is rendered at the Student Health Center.
Sexual and Reproductive Health: Contraceptive counseling, pregnancy testing and STI testing
Women's Health: Well woman gynecological and breast exams, pap smears
Episodic Care: The common cold, mononucleosis, sore throats, urinary tract infections, ear infections, minor injuries, dermatological conditions including acne, rashes, etc
Rapid Laboratory Testing: Strep throat, mono, influenza, pregnancy, COVID-19 and urinalysis
Counseling Services
Counseling Services, located in the Dickey Health and Wellness Center directly behind Austin Hall, provides counseling to all full-time students.
Wellness Services
Wellness Services offers an array of activities and events throughout the academic year that are geared toward enhancing the physical and mental wellness of students.
---
---
How is UT monitoring the COVID-19 outbreak? What do I do if I suspect someone has COVID-19? View answers to these questions and more.
COVID-19 FAQ
Complete visit forms in advance
Enter or print immunization dates
Print and upload new student health forms
Complete your medical history online
Go to Student Health Portal
Hours of Operation
Fall and Spring Semesters
Monday-Wednesday: 8:30 a.m. – 5 p.m.
Thursday: 9:30 a.m. – 5 p.m.
Friday: 8:30 a.m. – 5 p.m.
Summer Semester:
Monday-Thursday: 8 a.m. – 5 p.m.
Friday: Closed
Contact Information
111 North Brevard Ave.
(behind Austin Hall)
Medical Services and Counseling Center
Telephone: (813) 253-6250
Fax: (813) 258-7413
healthcenter@ut.edu
Wellness Center
Telephone: (813) 257-1877
Fax: (813) 257-1878
wellness@ut.edu
Silver LEED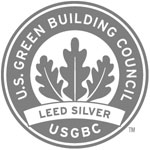 ---