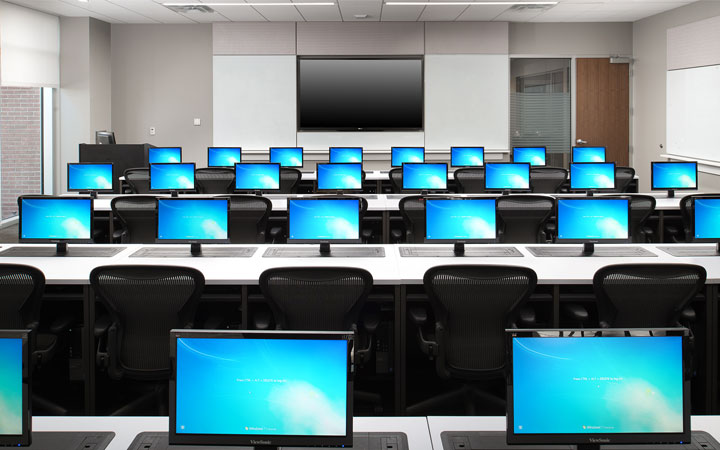 KeepTeaching UT Faculty
The University of Tampa provides access to technology tools and resources to facilitate teaching and learning. We are committed to helping faculty optimize their students' experience with technology.
Getting Started
Faculty Getting Started Guide


Use the Faculty Getting Started Guide as a quick start guide to UT's technology resources.
This page is especially helpful to new faculty to set up the basics (e.g. logging into MyUTampa, setting up multi-factor authentication (MFA), etc.)
Quick Start for Faculty

Use the Quick Start for Faculty web page to find Academic Support and other tips about faculty-specific applications.
Tip: On the bottom of the Quick Start for Faculty web page are application-specific faculty tips (e.g., getting started in SpartanLearn (powered by Canvas), viewing teaching schedules and class rosters in Workday, and more).
New and continuing faculty find the Quick Start web page helpful.
Training
Upcoming and previously recorded training, specifically designed for faculty, are available on the Faculty Training Opportunities webpage. Everything from SpartanLearn (powered by Canvas), advising in Workday, accessibility, and much more are offered.
Contact the ITS Service Desk
Please use the left-hand sidebar navigation on the faculty support webpages to find more content and other faculty-specific ITS support information.
---
---
ITS Service Desk - Get Support
Online: ITS Service Desk Portal
Call: (813) 253-6293
Text: (813) 730-5030
Email: servicedesk@ut.edu
Normal Hours of Operation:
Monday - Thursday: 8 am - 11 pm
Friday: 8 am - 8 pm