Published: November 19, 2021
UT's Sunshine Cinema Series Showing Lady in the Manor
The University of Tampa's College of Arts and Letters and Department of Film, Animation and New Media (FMX) will be showing the movie Lady in the Manor as part of its Sunshine Cinema film series, followed by a Q&A session with Justin Long, writer, director and star of the film.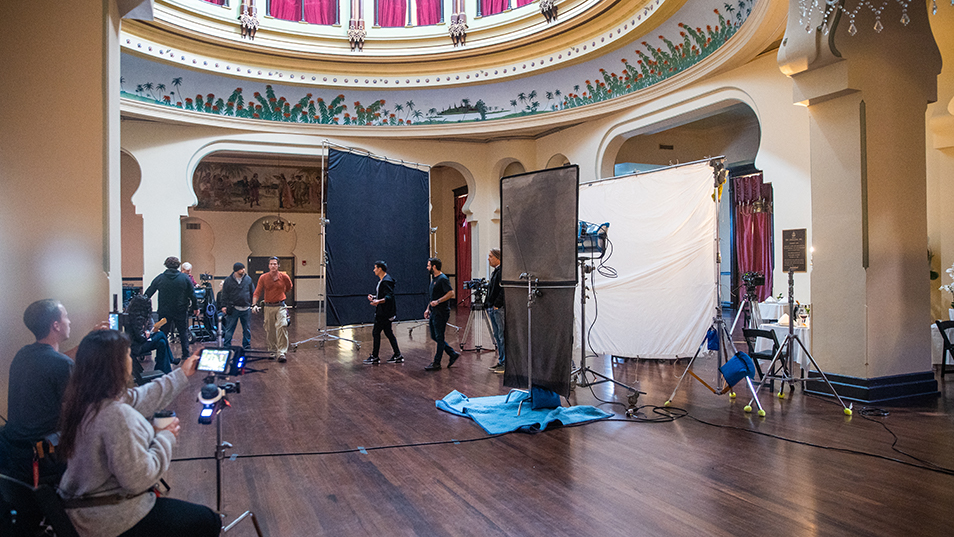 The movie was filmed in Tampa and features scenes filmed in Fletcher Lounge in Plant Hall on UT's campus.
The two-part event will take place in the Charlene A. Gordon Theater in the Ferman Center for the Arts on Thursday, Dec. 2, at 7 p.m. Masks will be required while in the building. Both the movie and the Q&A will be free and open to the public, but attendees must register in advance. Tickets for the two-part event will be reserved first for students, who must provide their student ID upon registration, and then will open up for general admission. Tickets must be reserved. For those who cannot attend in-person, the Q&A portion will be live-streamed, beginning at approximately 8:45 p.m. The live-stream can be viewed online.
Lady in the Manor was produced by Hungry Bull productions, a Tampa Bay-based film production company. The movie was filmed in Tampa and features scenes filmed in Fletcher Lounge in Plant Hall on UT's campus. Justin Long co-wrote and co-directed the movie with his brother, Christian Long, who will also be attending the screening and Q&A.
"The screenings we're able to hold during Sunshine Cinema offer an exceptional chance for our students to engage directly with filmmakers and film scholars who are living and working right here in our community and to offer them a chance to see the excellent work that they can produce," said Aaron Walker, chair and associate professor of film, animation and new media.
Leading up to Lady in the Manor, Sunshine Cinema will show the movie Passing, another Hungry Bull production, on Friday, Nov. 19. Alisha Menzies, assistant professor of communication, will give an opening statement and introduction. Following the film, there will be a Q&A and discussion with producers from Hungry Bull. Tickets for the Passing screening can be reserved online.
Sunshine Cinema is a series of film screenings showcasing works of cinema made about Florida, in Florida or that Floridians helped make, with special guest speakers accompanying each film. The purpose of the series is to bring cinema of all kinds closer to the UT students and community. These screenings will all take place in the Charlene A. Gordon Theater at 7 p.m. and are held approximately once every month throughout the semester. Following the Dec. 2 event, the next screenings will be Jan. 21, Feb. 18, March 18 and April 15.
---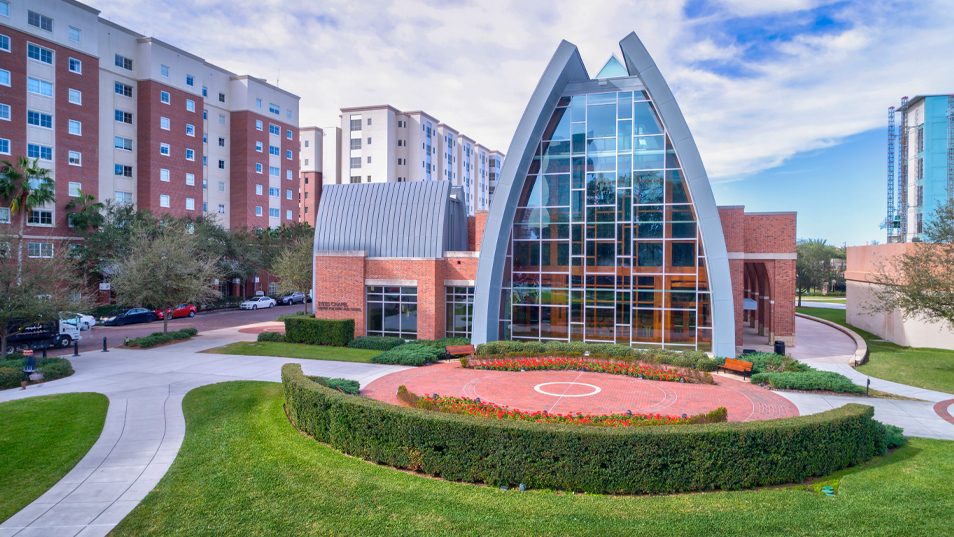 Let Heaven and Nature Sing: A Holiday Celebration includes seasonal music and readings, and the audience will have the opportunity to sing along with several selections.
A growing number of television series and films use LED volumes of various sizes to perfect their graphic landscapes.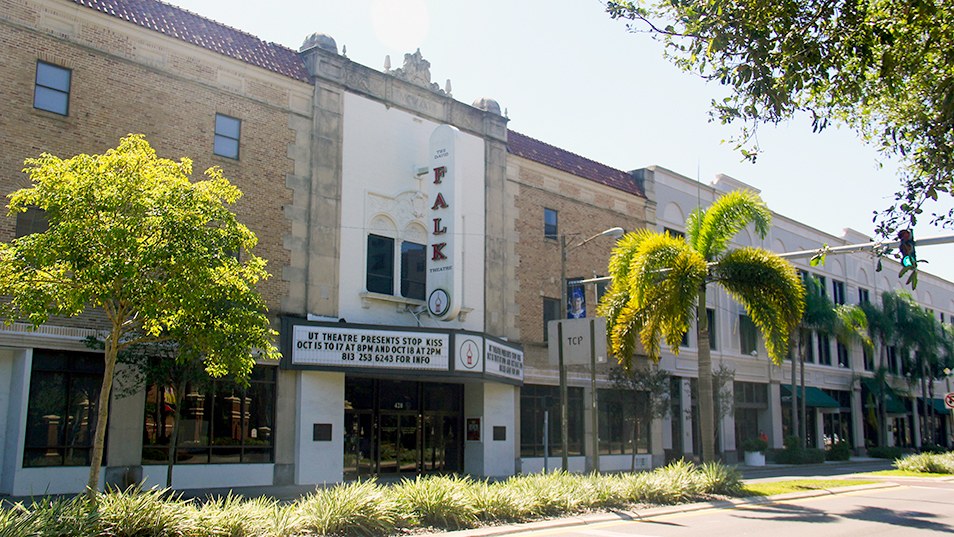 Based on the 1980 hit movie, 9 to 5: The Musical follows three women comically working together to exact revenge on their evil, sexist boss.