Published: February 13, 2017
UT Students, Alumna Boost Team to Top in Technology Boot Camp
Two University of Tampa students and one UT alumna were part of a winning team at the recent Tampa Bay Technology Forum (TBTF) Exploratory Labs boot camp.

The winning team — Facili 2.0 — presented ideas about using smart trash cans for optimizing facility management. UT students that were part of the winning team included undergraduates Grant Heelan '17 and Ekaterina Meshcheryakova '18, and alumna Brittney Watson.

The boot camp prepares students for various business and technology jobs, and with the help of community mentors, teaches them about the role of technology, how to create business plans, how to market an idea and how to work in diverse teams.

The participating students, of which 10 were UT students, presented their business plans to a panel of judges. The teams were a mix of students from UT, the University of South Florida, St. Leo University and St. Petersburg College.

According to TBTF organizers, approximately 84 percent of students who have participated in previous boot camps have gone on to land jobs or internships in the tech industry.

Miloslava Plachkinova, UT assistant professor of cybersecurity, is a strong advocate of the Exploratory Labs boot camp program and said the boot camp allows students to bridge the gap between theory and practice.

"The employers who attended the boot camp spoke very highly of all the UT students," Plachkinova said. "They were very pleased with the quality of UT's educational programs."
---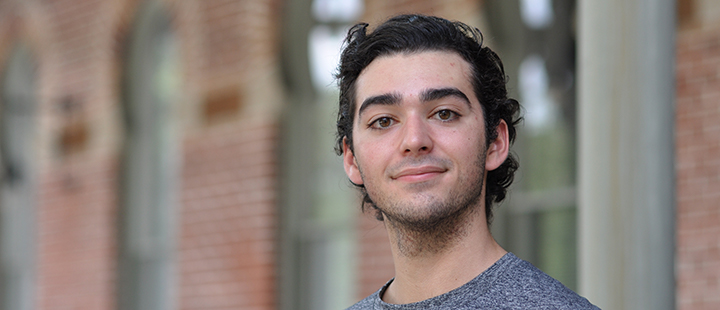 Nino Lopez '21 is a hockey fan with a drive for learning. So when he was offered an internship at the Tampa Bay Lightning for a position he thought he was underqualified for, he rose to the occasion.
"One of the greatest philosophies of the Lightning is that your technical skills don't matter as much as your will to learn," said Lopez, who has been an intern with the Lightning as a hockey analytics programmer since Fall 2018, where he performs a variety of functions from using a different programming language for a task to running a machine learning model or sometimes he'll watch a hockey game and record stats.
"The experience I am having at the Lightning has pushed me to be a better programmer and to critically analyze things better," said Lopez.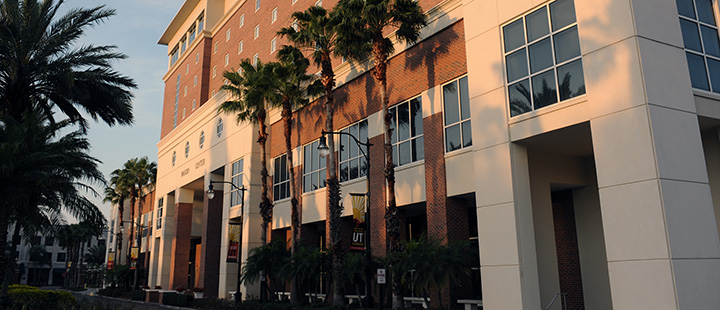 The Adam Smith Society Breakfast is geared toward local business community members operating in the global economy. The event includes breakfast as well as an update on the Tampa Bay economy by John Stinespring, UT associate professor of economics, and Vivekanand Jayakumar, UT associate professor of economics.