Published: March 07, 2018
UT Filmmaker Series Continues with Award-Winning Filmmaker Bandar Albuliwi March 12
On Monday, March 12, The University of Tampa's FMX Filmmaker Series continues with award-winning filmmaker Bandar Albuliwi. The event begins at 7 p.m. in Reeves Theater, located on the second floor of the Vaughn Center, and is free and open to the public.

Albuliwi, assistant professor of film, animation and new media at UT, will premiere his short film Je T'aime, and a new version of his previously released film, retitled Azadeh, along with a segment of his debut feature Peace After Marriage (2013), winner of the Creative Promise Award at the Tribeca Film Festival and many international film awards. Albuliwi will also discuss his work as a director in the film industry.

Born in Brooklyn, NY, Albuliwi received his MFA in directing from the American Film Institute Conservatory in Los Angeles. He is a recipient of the Grand Jury Prize of the 22nd annual Fade in Awards (2018) for his television pilot Radicalized! His recent feature screenplay, A Brotherhood, was a finalist at the Sundance Screenwriting Lab and won the Diverse Voices Screenwriting Competition.

The Filmmaker Series is hosted by the Film, Animation and New Media Department (FMX) in conjunction with the College of Arts and Letters. The FMX Department offers BFA degrees in film and media arts, animation and new media.

Parking is available in the Plant Hall parking lot at Kennedy Boulevard and South Hyde Park Drive.

For more information, contact Dana Plays, professor of film, animation and new media, at dplays@ut.edu.
---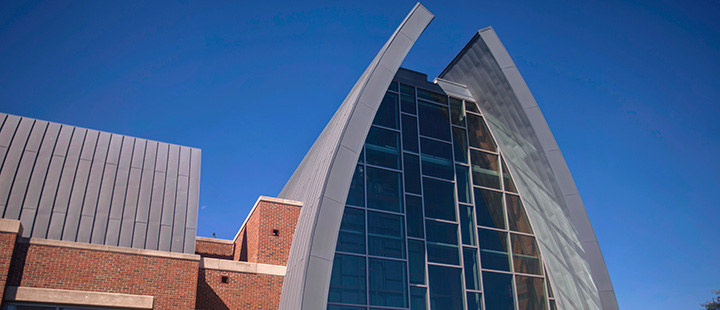 On Sunday, April 8, The University of Tampa's 2017-2018 Sykes Chapel Concert Artist Series will conclude with a performance by the Philadelphia Brass, called "one of the gems of Philadelphia's cultural life" by NPR's Martin Goldsmith. The concert begins at 2 p.m. in the Sykes Chapel and Center for Faith and Values and is free and open to the public.
The concert will have a special emphasis on American music, featuring works by Jennifer Higdon, Aaron Copland, Duke Ellington and Frank Loesser, among others.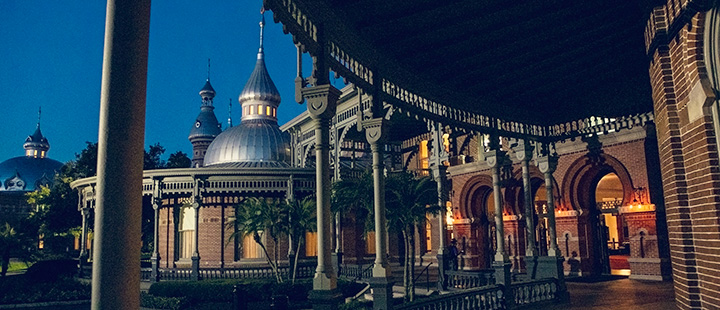 On Friday, March 30, The University of Tampa will welcome pianist Frederick Moyer — hailed by The New York Times as "first-class" and The Milwaukee Journal as "a superstar pianist" — for a guest recital. The concert, which is free and open to the public, begins at 7:30 p.m. in the Plant Hall Grand Salon.
The program for the performance will include works by Franz Joseph Haydn, Ludwig van Beethoven, Felix Mendelssohn, Sergei Rachmaninoff and Oscar Peterson.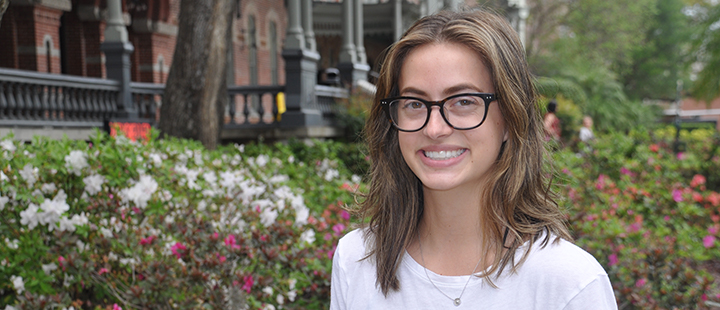 While Mackenzie Harrington '19 is in the female minority in her calculus class, it's the complete opposite situation in her language and linguistics courses for her Spanish major.
"There are a lot of stereotypes and studies that say boys aren't as good in second language acquisition as females," said Harrington, who worked with Assistant Professor Andrew DeMil on the research project, "Gender differences in Spanish Language Learning: Speaking Exams," which they presented at the Florida Undergraduate Research Conference in February and to the UT Board of Trustees March 22.
"We wanted to do a study of our own here at UT. In the previous year (DeMil) had studied reading comprehension of girls versus boys, so we wanted to study speaking this year," said Harrington, of Maple Grove, MN. "The results were the same though. The boys aren't any worse, if not the same, as females. They are just extremely underrepresented."