Published: March 31, 2020
UT Film Students Create Music Video for Chicago Indie Rock Group
Winter intersession classes are designed to be fast-paced. In less than two weeks, students are expected to gain as much as they would have out of a semester-long course. This can be difficult and stressful; working long days in class, only to go home at night to do hours of homework.
But Warren Cockerham, media production coordinator for the College of Arts and Letters, had something else in mind for his Film, Animation and New Media (FMX) 324 cinematography course this past January.
Cockerham is friends with Maria Jacobson, the front woman of Chicago-based indie rock group, Fran. The two initially crossed paths in Chicago and at Bennington College in Vermont, where Cockerham previously worked. She was in need of a few music videos for her debut album, and Cockerham instantly saw an opportunity.
"I reached out to her and said, 'you should come and make a video with my class.'"
The nine students in Cockerham's FMX course got the opportunity to work with Jacobson to produce a music video for the song "Desert Wanderer." The song is part of Fran's new debut album, A Private Picture, that was released in November 2019.
The class spent the first few days of the course watching films and preparing for the shoot. For a little over three hours each day leading to the shoot, the class set up lighting configurations, camera and lens configurations, and other supporting equipment.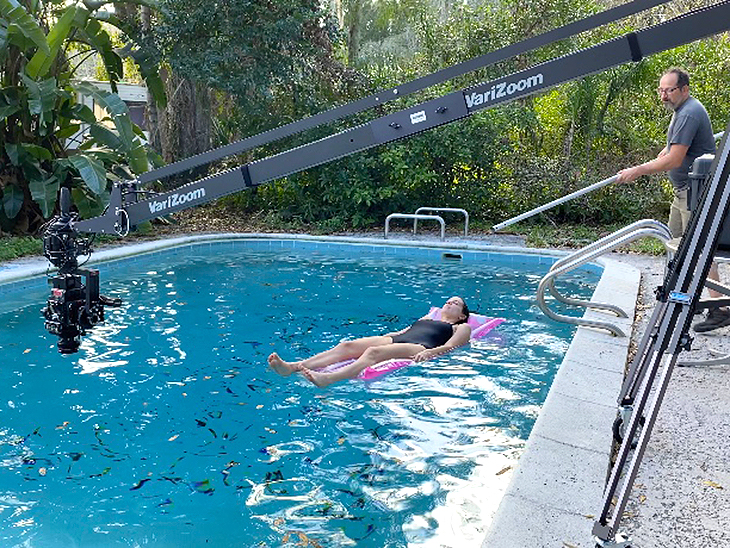 Warren Cockerham's Film, Animation and New Media (FMX) 324 cinematography course created a music video for Chicago-based indie rock group, Fran.
"I also told them to try to shoot things where you can't really tell where you're at," said Cockerham. This way, the narrative of the video is unique and something that people haven't seen before by not giving it a definite sense of place.
After a few days of prepping, it was time to begin shooting.
"The timeline was definitely fast paced considering how short of a time frame we really had," said Lucas Searles '21, film and media arts major from Manahawkin, NJ, who was responsible for operating cameras and camera stabilization equipment. "But, I believe it helped push us to be as efficient as possible, as well as being smart with our resources and using everyone to the best of their ability."
The shoot was done in just three days: the first day, the class spent on campus and along the Hillsborough River.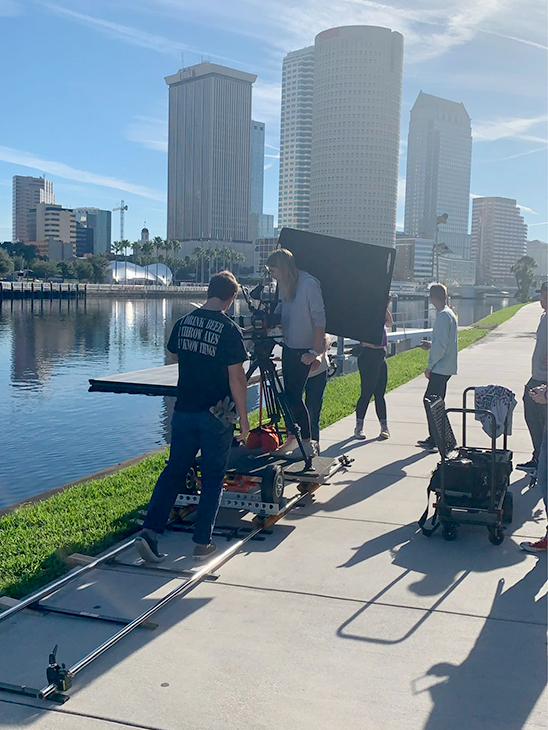 "I really enjoyed getting the chance to work with such an amazing group of people and being able to put all of our collective skills together to create something amazing," said Lucas Searles '21.
Jacobson rowed down the Hillsborough River in a canoe; Steven Nye '23, a film and media arts major from Minneapolis, MN, was able to follow her with a drone to catch shots that gave a bird's-eye view.
"The use of a drone requires a lot of paperwork," said Nye. "For each flight, we had to file an Unmanned Aerial System Notification Form. This goes to the Federal Aviation Authority and local airports for approval…we also had to notify Campus Safety and the Office of Public Information."
Other students followed Jacobson down the river on the ground, watching for potential obstacles and other air traffic.
The second day, the class met at Cockerham's property to gather footage that ties the narrative and scenes together. They split off into teams: some students captured macro cinematography (video of very small things like ladybugs and the surrounding vegetation), while others filmed scenes inside, like that of the bathroom.
At the end of the two days, and a day on a Tarpon Springs dolphin cruise and at few power plants, the filming was done. Cockerham then edited the 7-minute long video together and sent it to Jacobson.
"Imperfections are what make this thing work…like the bug crawling on the leaf. They don't quite pull the focus fast enough, but that actually is nicer," said Cockerham. "And when I sent [Jacobson] the first raw cut, and she was like 'oh my god, I'm crying.'"
All students agreed that the combination of the fast-paced timeline, working as a team and experience working with an artist to create a professional music video gave them valuable professional experience – rather than just sitting in a classroom working on technical tutorials, said Cockerham.
"You look at all the shots and every student had a hand in something," said Cockerham. "And that's pretty cool."
The music video went live on YouTube on Feb. 27 and currently has just over 650 views.
"I really enjoyed getting the chance to work with such an amazing group of people and being able to put all of our collective skills together to create something amazing," said Searles.
Story by Mallory Culhane '21, journalism major
---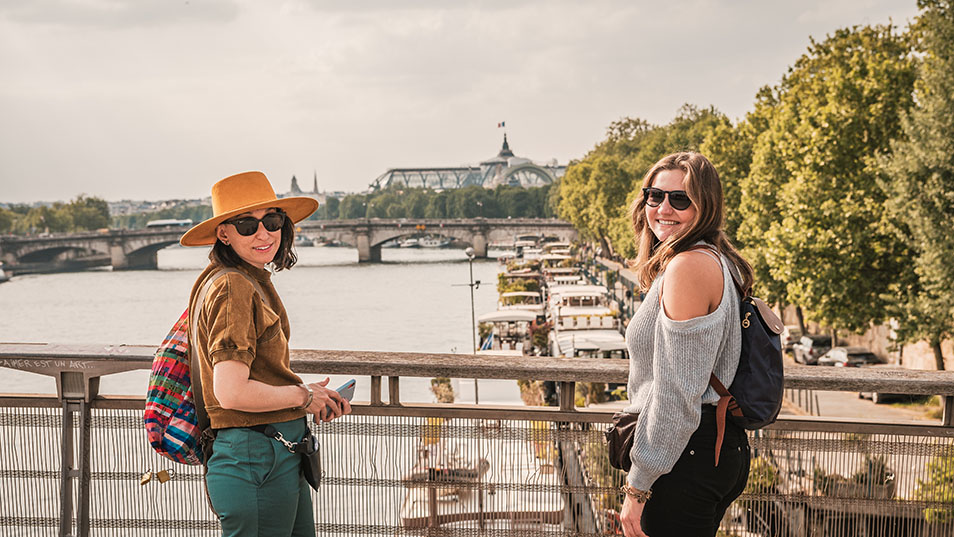 Associate Professor of English Sarah Juliet Lauro and her students went to Paris to document the sights mentioned in Ernest Hemingway texts.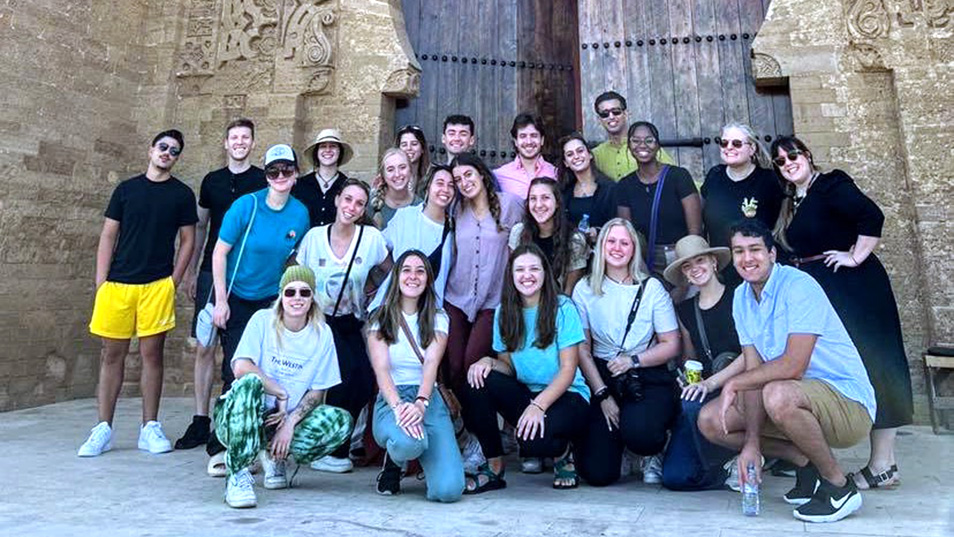 Twenty students from The University of Tampa's Speech for Business and the Professions course traveled to Morocco for 11 days in early May.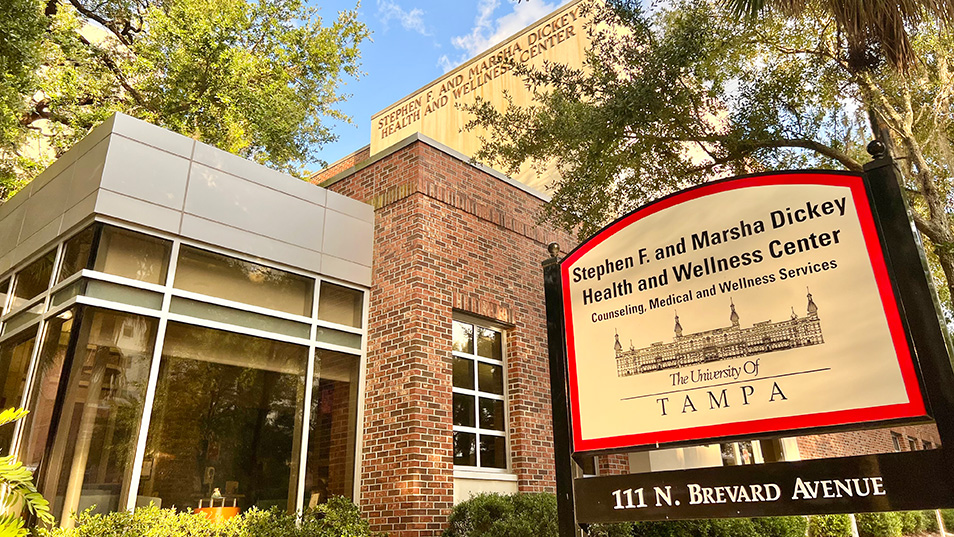 UT recently completed its four-year partnership with the JED Foundation (JED), a nonprofit dedicated to promoting emotional health and preventing suicide among young adults.