Published: October 19, 2018
Sophomore Digests Nutrition for Disease Prevention
Taylor Collignon '21 wants to start changing the way nutrition and medicine are viewed in treatment plans for patients, giving just as much weight to nutrition as a way to heal and prevent disease.

As a pre-medicine student studying biochemistry, her plan is to start with her peers — and with those currently in medical school — leading by example and through education. Her article, "A New Approach to Medicine: Prevention with Nutrition," was recently published on in-Training, an online peer-reviewed publication for medical students.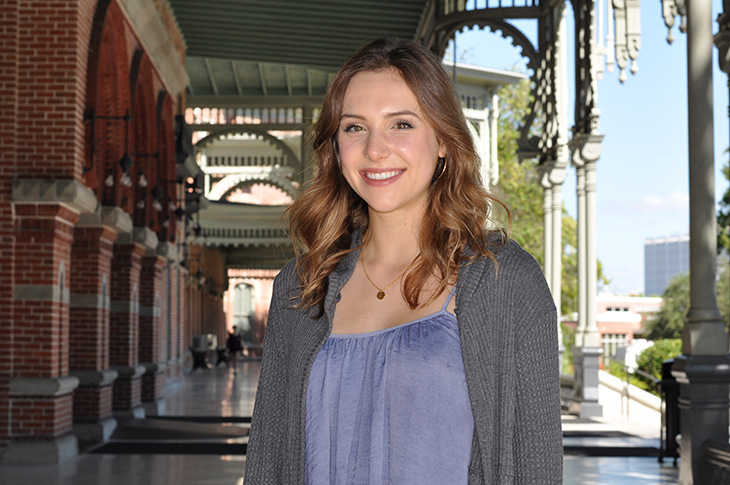 Taylor Collignon '21 wants to start changing the way nutrition and medicine are viewed in treatment plans for patients, giving just as much weight to nutrition as a way to heal and prevent disease.
The article bloomed out of an assignment to write a research paper in her academic writing required course. She used the assignment as the backbone of what she submitted online.

"In scientific literature, nutritional science has been shown to affect health, but the results are conflicting; partly as a result, nutrition is not a widely incorporated aspect of clinical medicine," she writes in the article. "The combination of nutrition and conventional medicine may make a positive difference in patient outcomes. Nutritional education would help physicians to optimize patient care, their own health and possibly decrease the prevalence of disease and the rising costs of health care."

Collignon had her own health journey in high school where she started exercising and eating primarily produce, nuts and seeds, beans and grains.

"Since I don't have blood sugar spikes, I don't get very tired during the day," she said. "I get to eat a ton of food, because produce is so low in calories. I used to have really bad acne and that's gotten better. I noticed a lot of differences in my mood, in the way I felt, the way I looked," Collignon said.

Always a bit of a science nerd, Collignon said she began reading research articles and finding different doctors who were embracing the science behind it. She was intrigued by what she was finding and surprised by some of it.

"As I began looking into it, I found out that doctors get less than 24 hours of nutrition education throughout their entire four years in medical school. Yet they have hundreds of hours in immunology, pharmacology, all these different things that affect human health," said Collignon, acknowledging that some medications are amazing and absolutely necessary. "It comes back to the whole mindset of finding the cause of the problem."

Emily Rose '07, visiting assistant professor of biology, is working with Collignon on her application for a summer research program to feed her curiosity and build her résumé for when she starts to apply to medical schools.

"Taylor is a student who stands out here at UT because of her professional demeanor, intelligence and drive to succeed," Rose said. "It is unusual for students to have peer-reviewed publications during their first few undergraduate years, so her article is evidence of her ability to take initiative to seek out new opportunities and her passion for science."

Collignon, a member of the American Society of Biochemistry and Molecular Biology (ASBMB), came to UT for the warmer winters than those in her hometown of Nashville, for the urban campus and for the biochemistry program. She's quietly trying to educate her friends and peers on healthy living and started a blog this summer called TranquiliTay. Her efforts to go into medicine stem from a desire to be the change she wants to see in the industry.

"What I wanted to do, such as with the article, is to inspire people like me who are going into medicine, the doctors of the future," Collignon said. "As generations move up, the new doctors like me should know this information so that going forward they implement it as well. That's the way I can start being the change."



Have a story idea? Contact Jamie Pilarczyk, Web Writer
Subscribe to News and UT Life stories
Read more UT Life stories
---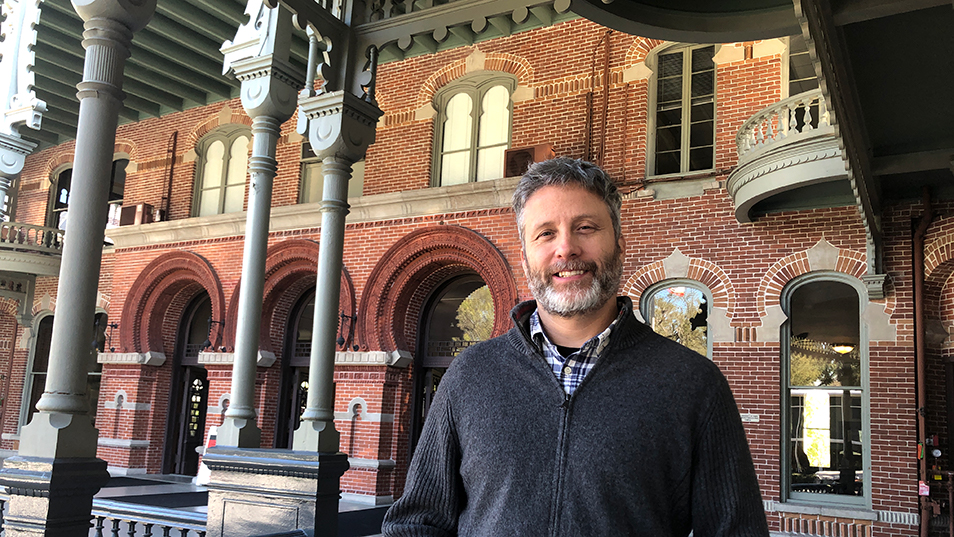 Associate Professor Simon Schuler is tracking down answers to one of life's biggest questions: Where do the building blocks of life originate from?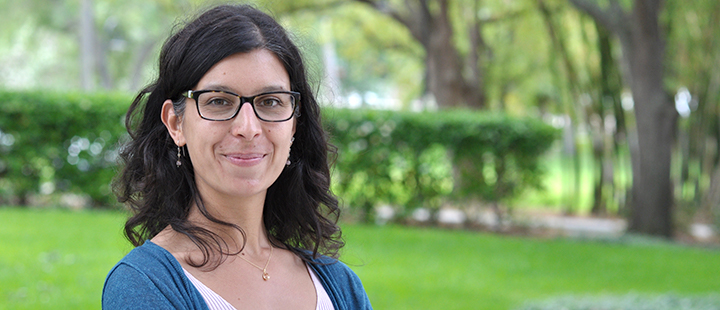 Denija Crnojevic, assistant professor of physics, received a three-year grant from the National Science Foundation for her research on "Testing the Lambda Cold Dark Matter Paradigm with Dwarf Satellites of Low-mass Galaxies."