Published: October 18, 2018
Pedro Pablo Oliva's First Monographic Exhibition in the U.S. at UT Scarfone/Hartley Gallery Nov. 9–Dec. 12
On Nov. 9, The University of Tampa's Scarfone/Hartley Gallery will open a new exhibition, Pedro Pablo Oliva's Cuba: HiStories, highlighting the art of a nationally recognized master of Cuban contemporary art. An opening reception will take place on Friday, Nov. 9, from 7–9 p.m.; light refreshments will be served. The exhibition runs through Dec. 12. 
One of the few voices still living and working on the island, Oliva offers a unique perspective on issues of identity, cultural heritage and appropriation, nationality, socio-economic conditions, and political commitment versus personal self-realization.
Drawing from private Florida art collections, the exhibition will include an impressive selection of 45 artworks, spanning four decades of his career, including several works previously unseen in the U.S. Oliva's first monographic show in the U.S., the exhibition will highlight his most significant themes and showcase his various artistic techniques.
Exceptionally prolific in vivid imagery, colors and stories, Oliva's art witnesses to the fact that only from our specific situation, place and viewpoint can we extend our gaze to the universal truths of human existence: birth, love, hope, despair, illness, desire, tenderness, memory, fantasy, creation, injustice, victory, protest, courage. While never representing places, Oliva enchants the viewer with visual storytelling that evokes Cuba as a place engraved on the souls and features of its people.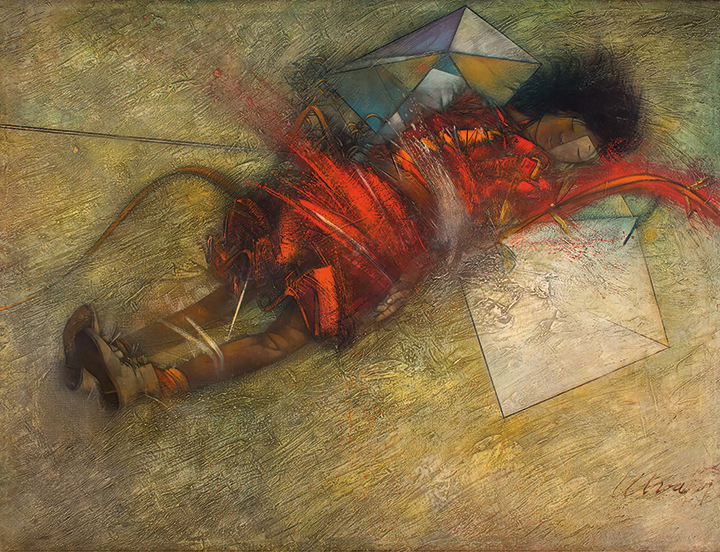 Pedro Pablo Oliva's Cuba: HiStories, highlighting the art of a nationally recognized master of Cuban contemporary art.
As part of the exhibition, the gallery is publishing a fully illustrated catalogue, the first produced about Oliva's work in English. The catalogue will include a comprehensive critical analysis of his career, interviews with the artist, biographical information and contextual essays on his legacy and interactions with the Cuban art scene. Also in celebration of this exhibition, Oliva has created a special print series. The print and catalogue will be available for purchase at the gallery and all proceeds will support future exhibitions and educational programs, such as artist talks and Camp SpARTan.
This exhibition is made possible thanks to the support of the gallery's Spartan Sponsors: Susie and Mitchell Rice, Stanton Storer Embrace the Arts Foundation, The David A. Straz, Jr. Foundation and the Friends of the Gallery.
The gallery is located on campus in the R.K. Bailey Art Studios at 310 N. Boulevard.  Gallery hours are 10 a.m.–4 p.m., Tuesday–Friday, and 1–4 p.m. Saturday. There is no charge for admission.
For more information, contact Jocelyn Boigenzahn, gallery director, at jboigenzahn@ut.edu or (813) 253-6217.
---