Published: January 16, 2018
CEOs of Tampa General Hospital, Fitlife Foods and Tampa Electric to Speak at UT's Next Business Network Symposium Jan. 23
The leaders of Tampa General Hospital, Fitlife Foods and Tampa Electric are slated to speak at the next Business Network Symposium at The University of Tampa on Tuesday, Jan. 23. The event, which is free and open to the public, begins with a continental breakfast at 7:15 a.m. with the program running from 7:45–9 a.m. on the ninth floor of the Vaughn Center, 401 W. Kennedy Blvd.

John Couris joined Tampa General Hospital as president and CEO on Aug. 28, 2017. He previously served for seven years as CEO and president of Jupiter Medical Center, and spent 10 years at Bay Care Health System, where he was chief operating officer at Morton Plant Mease North Bay Hospital and vice president at Morton Plant Mease Health Care.

David Osterweil is founder and CEO of Tampa-based Fitlife Foods, the leader in omni-channel fresh, made-from-scratch prepared meals. Founded in 2011, the brand has grown to 15 locations and 200 team members, and also includes a robust e-commerce platform. It has become the largest exclusive independent retailer of fresh prepared meals in the Southeast.

Nancy Tower was appointed president and CEO of Tampa Electric on Dec. 1, 2017. In her previous role as chief development officer for Emera, she focused on mergers and acquisitions and the advancement of strategic growth projects. Tower played a lead role in the deal that brought TECO Energy into the Emera group of companies.

The Business Network Symposium is hosted by The University of Tampa Board of Fellows and the presenting sponsor is TD Bank, America's Most Convenient Bank. Other sponsors include the Tampa Bay Business Journal and Sodexo Campus Services.

The Board of Fellows holds this networking event three times a year to allow businesses that are well known, changing or new to the Tampa Bay area the opportunity to share their accomplishments and plans with the business community. The final symposium in the 2017-2018 series is scheduled for April 24.

For more information or to RSVP, go to www.ut.edu/businesssymposium or contact Ashton Connell, director of stewardship and donor relations, at aconnell@ut.edu.
---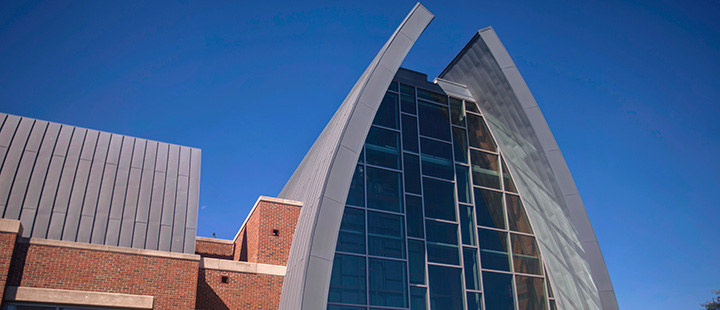 On Sunday, April 8, The University of Tampa's 2017-2018 Sykes Chapel Concert Artist Series will conclude with a performance by the Philadelphia Brass, called "one of the gems of Philadelphia's cultural life" by NPR's Martin Goldsmith. The concert begins at 2 p.m. in the Sykes Chapel and Center for Faith and Values and is free and open to the public.
The concert will have a special emphasis on American music, featuring works by Jennifer Higdon, Aaron Copland, Duke Ellington and Frank Loesser, among others.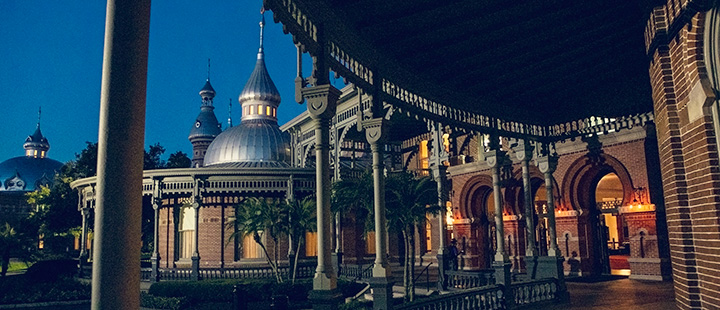 On Friday, March 30, The University of Tampa will welcome pianist Frederick Moyer — hailed by The New York Times as "first-class" and The Milwaukee Journal as "a superstar pianist" — for a guest recital. The concert, which is free and open to the public, begins at 7:30 p.m. in the Plant Hall Grand Salon.
The program for the performance will include works by Franz Joseph Haydn, Ludwig van Beethoven, Felix Mendelssohn, Sergei Rachmaninoff and Oscar Peterson.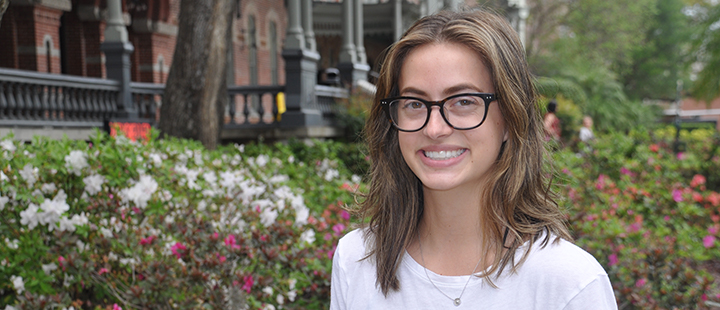 While Mackenzie Harrington '19 is in the female minority in her calculus class, it's the complete opposite situation in her language and linguistics courses for her Spanish major.
"There are a lot of stereotypes and studies that say boys aren't as good in second language acquisition as females," said Harrington, who worked with Assistant Professor Andrew DeMil on the research project, "Gender differences in Spanish Language Learning: Speaking Exams," which they presented at the Florida Undergraduate Research Conference in February and to the UT Board of Trustees March 22.
"We wanted to do a study of our own here at UT. In the previous year (DeMil) had studied reading comprehension of girls versus boys, so we wanted to study speaking this year," said Harrington, of Maple Grove, MN. "The results were the same though. The boys aren't any worse, if not the same, as females. They are just extremely underrepresented."