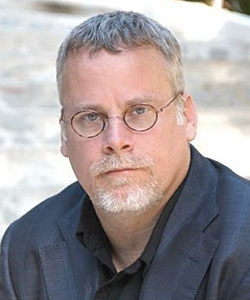 Michael Connelly is the bestselling author of 23 novels and one work of nonfiction. With 42 million copies of his books sold worldwide and translated into 35 foreign languages, he is one of the most successful writers working today. A former newspaper reporter who worked the crime beat at the
Los Angeles Times
and the
Fort Lauderdale Sun-Sentinel
, Connelly has won numerous awards for his journalism and his fiction. His very first novel,
The Black Echo
, won the prestigious Mystery Writers of America Edgar Award for Best First Novel in 1992.
In 2002, Clint Eastwood directed and starred in the movie adaptation of Connelly's 1998 novel,
Blood Work
. In March 2011, the movie adaptation of his #1 bestselling novel,
The Lincoln Lawyer
, hit theaters nationwide starring Matthew McConaughey as Mickey Haller. His most recent #1 New York Times bestsellers include
The Reversal, The Scarecrow
, and
The Brass Verdict
as well as the bestselling Harry Bosch series of novels.
The Fifth Witness
, Connelly's latest Lincoln Lawyer novel, was published in April 2011. He spends his time in California and Florida.
---