Spartan Sustained Dialogue (SSD) is a student-led organization nationally affiliated with the international Sustained Dialogue Institute that works to improve community relationships through the practice of dialogue, defined as a process of "listening deeply enough to be changed by what you hear." Because of that, SSD is the main facilitator of all dialogues on campus around the big 10 social identities. These identities include race, ethnicity, gender, sexual orientation, socioeconomic status, ability, citizenship/origin, religion, political affiliation and age.
SSD works closely with the Live Well UT community and is a part of the Office of Student Leadership and Engagement diversity and inclusion efforts. SSD serves to transform tough topics and conflictual relationships into opportunities for understanding and social change.
Join SSD to learn about:
What is dialogue?
What is power, privilege and oppression?
How to affect change with your OWN stories
How dialogue can help you in your professional and personal life
Five-Stage Process
SD is a unique change process, which (1) focuses on transforming relationships that cause problems, create conflict and block change; and (2) emphasizes the importance of effective change over time. Since transforming relationships requires an ongoing effort, SD gradually develops over a five-stage process. This multistage approach serves as a guidepost for SD programs and for those in conflict to create sustainable change in their relationships and communities.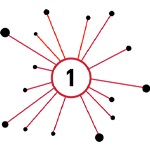 1. The Who: Deciding to Engage
People living with systemic civic challenges decide to engage in dialogue as a way of improving community relationships. They select SD because they feel they need to act, and SD makes a difference.


2. The What: Mapping and Naming
Participants come together to share personal experiences and to map and name challenging community relationships. In early meetings — before trust is built — this talk can be diffuse, and participants vent their grievances and anger with each other. This stage ends when the group agrees, "What we really need to focus on is…."
3. The Why: Probing Problems and Relationships
In more disciplined talk, participants probe specific systems and uncover dynamics of relationships at the root of community challenges to: (1) define the most pressing problems; (2) identify possible ways to change them; (3) come to a sense of direction; and (4) weigh the consequences of moving in that direction against the consequences of doing nothing.
4. The How: Scenario Building
Together, participants design a scenario of inter-related steps to change troublesome relationships and to engage others. They ask five questions: What resources do we have? What are the obstacles? What steps could overcome those obstacles? Who could take those steps? How can we sequence those steps so that they build on another to generate momentum behind the plan?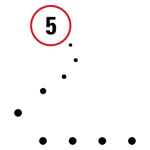 5. The Now: Individual and Collective Action
Participants devise ways to put that scenario into wide effect. Action can take a variety of forms: it can be collective or individual, involve outsiders to the dialogue group, center on creating awareness, engage administrators or faculty, etc.
Interested in Joining?
Join the executive board team and be apart of the change. Help create the structure for our campus growth.
Become a moderator. Learn the skills by attending the Inclusive Leadership Training or other Sustained Dialogue Insitute moderator trainings. Utilize those skills learned by continuing your practice with moderator meetings or by moderating dialogues across campus through groups, events or dialogue circles.
Or lastly, join a dialogue circle and meet up with a diverse group of people.
Annual Events
De-stereotype Me Day
De-Stereotype Me Day is a bi-yearly event hosted by Spartan Sustained Dialogue. This event facilitates dialogue on the UT campus and brings attention to stereotypes that have a negative impact on our campus community. Stereotypes exist in our daily lives and bringing them to the surface in a public space is an effective way to address the impact the stereotypes have on us.
This free event invites students, faculty and staff to write a stereotype on a T-shirt, as well as how they 'break' that stereotype, for peers to read and consider the impacts.
Inclusive Leadership Training
Inclusive Leadership Training is a unique opportunity offered by Spartans Sustained Dialogue for students, faculty and staff to learn about the big 10 social identities including race, gender, sexual orientation, religion and socioeconomic status. This moderator training, which is run by Sustained Dialogue headquarters staff, provides an introduction to facilitating conversations about those identities.
Application coming soon.
Retreat Moderator Training
Students who have gone through Inclusive Leadership Training and have done follow-up dialogue with SSD may apply to be a moderator for the Sustained Dialogue annual retreat.
Retreat moderator application coming soon.
Sustained Dialogue Retreat
The Spartan Sustained Dialogue retreat is an off-campus college retreat program designed to explore leadership, identity and inclusion in our student body. Created by the Sustained Dialogue Campus Network (SDCN), the immersive retreat discusses ideas of power structures in race, religion, sexuality, gender, religion, class and more. The intimate experience connects students to thoughts and ideas that they wouldn't necessarily be aware of due to unseen privilege in our society.
Retreat application coming soon.
For more information please contact diversity@ut.edu or (813) 257-3268. For general information or assistance, contact the Office of Student Leadership and Engagement located in the Vaughn Center, Room 2155, at (813) 253-6233.
Find us on Engage, Facebook and Instagram.
ATTENTION: Due to COVID-19 ALL activities will be altered based upon current University of Tampa Policies for 2020—2021.
---