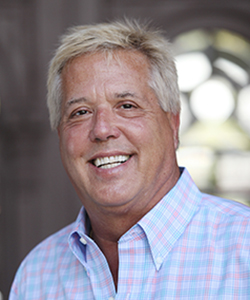 Meet David Krahl
Assistant Professor, Criminology and Criminal Justice
Phone: (813) 257-5035
Email: dkrahl@ut.edu
Address: 401 W. Kennedy Blvd. Tampa, FL 33606
Mailbox: Q
Building: PH Room: 338

---
Education
1972 The University of Akron, B.A.
1975 The University of Akron, M.A.
1982 The University of Akron/Kent State University, Ph.D.
Courses Taught
Abnormal Behavior and Crime
Criminal Theory
Introduction to Criminology
Introduction to Drugs, Deviance and Crime
Introduction to Sociology
Introduction to the Criminal Justice System
Juvenile Delinquency
Research Methods in Criminology and Criminal Justice
Social Issues and Social Movements
Violence in America
Career Specialties
With an academic background blended with extensive experience in the criminal justice system, David Krahl specializes in a number of substantive areas including the development of historical and contemporary drug policy, the treatment of substance abuse disorders especially as related to mental health disturbances among youthful and adult populations, the structure and function of the criminal justice system in contemporary society and its development over time, and the financial efficacy of surety bonding as a pretrial release mechanism. Krahl is also interested in exploring the unique processes by which behaviors become criminalized or defined as deviant, the mathematical modeling of criminological theory and the integration and extension of criminological theory across interdisciplinary boundaries. 
Professional and Community Activities
David Krahl has extensive experience in the three different components of the criminal justice system – police, courts and corrections. He is also certified in Rational Emotive Behavior Therapy (REBT) at the Albert Ellis Institute in New York City and a graduate of the Clinical Institute of Addiction Studies at the University of San Diego's School of Medicine. He has received formal training in the use of the DSM-IV, the American Society of Addiction Medicine's Patient Placement Criteria, Addiction Prevention Training and the Florida Department of Juvenile Justice's Quality Assurance Peer Review Process. He also completed the 2007 Oxford Roundtable Program in Oxford, England. Krahl is also the founder and principal of New Direction Strategies, a firm specializing in science-based policy research, policy analysis and client advocacy.