Campus Interior and Exterior COVID Signage and Materials
UT campus facilities and spaces will include signage that should be followed by UT community members and visitors at all times. This includes directional and physical distancing signage, health instructions, and informational signage signifying flow and where people should stand. Examples of the signage community members will see on campus are outlined below.
Brochure

Download Spartan Shield Brochure (PDF)
Icons
Social
Distancing

Personal Protection
Equipment (PPE)

Instruction


Testing

Sample Signage

Order Prints or Download Printable Signage Templates
(For faculty and staff only. Must sign in to SpartanWeb.)
Presentation Materials
Student-Created Videos
Student-Created Posters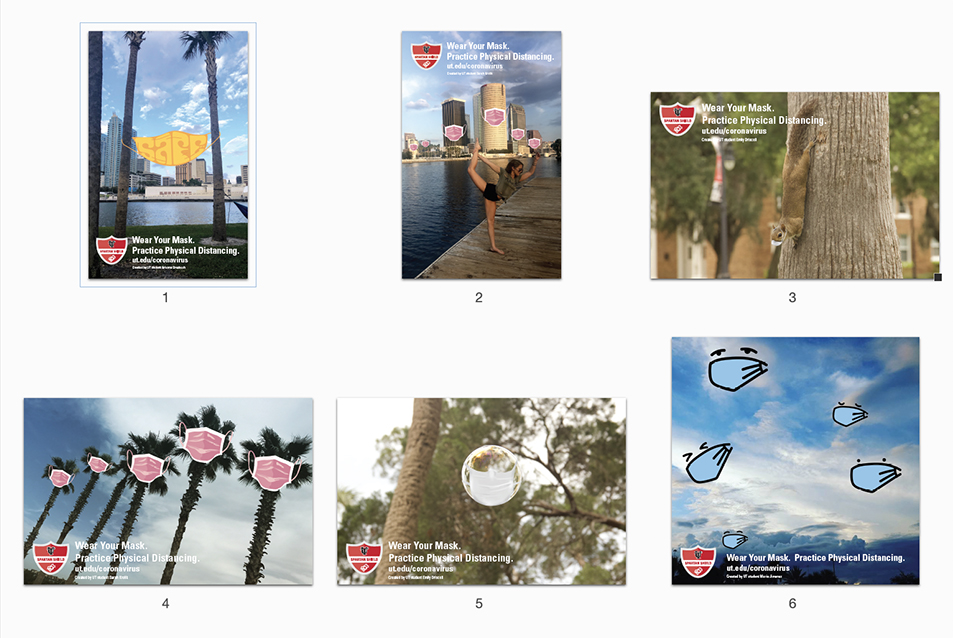 Questions or suggestions regarding signage? Contact publicinfo@ut.edu.
---