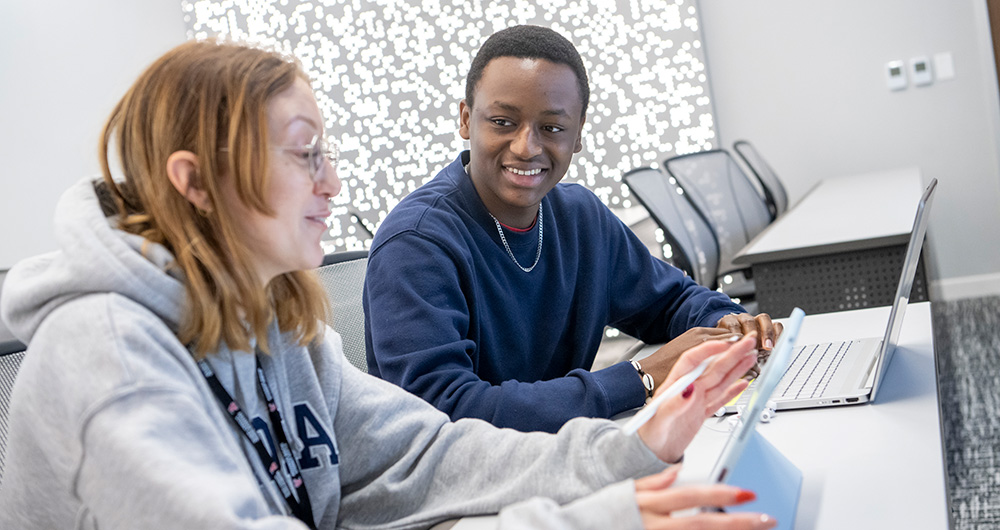 2022 Winter Intersession

Monday, Jan. 3 – Friday, Jan. 14
With the goal of helping students accelerate to degree completion, UT's Winter Intersession offers many high demand and progression courses at the undergraduate and graduate levels.
New students are not admitted in Winter Intersession.
Key Dates to Know
Monday, Oct. 11, 2021: Schedule goes live in Workday
Monday, Nov. 1, 2021: Registration begins (same as spring semester; see Workday for your assigned registration day/time)
Monday, Nov. 29, 2021: last day to notify Residence Life if planning to stay in a residence hall
Tuesday, Dec. 28, 2021: Final registration and payment deadline
Monday, Jan. 3, 2022: First day of term, classes start; Bookstore opens at 8 a.m.
Tuesday, Jan. 4, 2022: Last day to add class, last day to drop with 100% tuition refund
Friday, Jan. 14, 2022: Final day of term
When students are cleared for spring, they are also cleared for the Winter Intersession. So, students planning to register for Winter Intersession should consult with their advisor before attempting to register in a course. Students should note that Winter Intersession courses are billed at the current per credit hour tuition rate. Contact your financial aid counselor as soon as possible if you plan to use financial aid.
Searching for Winter Intersession Courses
Once the schedule is live, go into Workday and choose Winter Intersession to find courses that are offered. The waitlist is active on all Winter sections, so if the section is full, you may add yourself to the waitlist. Since sections with high waitlists may have additional sections offered, you should check Workday regularly for additional sections and courses. Also, note the mode of delivery for sections you select in that courses may be offered on campus and remotely (see location), fully online and hybrid.
For more information, email ogcsadvising@ut.edu.
---