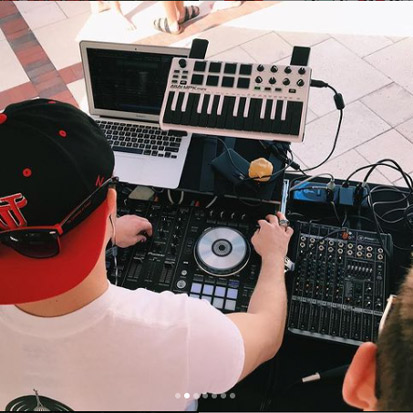 WUTT: Spartan Radio has served as a voice of the UT and Tampa community since 1946, providing diverse and innovative programming 24 hours a day. The University of Tampa's one and only radio station informs listeners of campus and community-wide events, while offering the latest in music, news, sports and comedy.
WUTT partners with COM 250: Practicum in Broadcast Management to ensure educational growth in communications. The organization provides various opportunities in events, music, finance, marketing, news and sports. Working with many organizations across campus, WUTT event request services provides music, microphones, DJ services and other technological enhancements to ensure a successful event for the student population.
Broadcasting on-air personalities and upcoming DJ's, WUTT strives to bring awareness to the station, increase UT spirit and student engagement, as well as creating a platform for diverse music, collaboration and unforgettable events.
Website: instagram.com/wuttspartanradio/