---
Search by Category
Search Organization Name:
Select Organization
D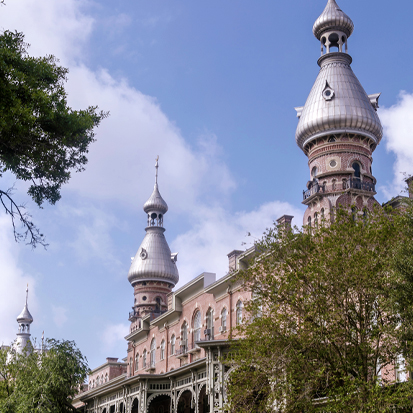 Description:
Delta Chi Xi was founded with the purpose to acknowledge academic excellence, serve the community and share the art of dance among fellow students. The focus of our organization is explained by our six P.O.I.N.T.E. program: personal health awareness, outreach and service through dance and humanities, international studies and programs, networking and career exploration, technique and professional training, and education of the arts.
---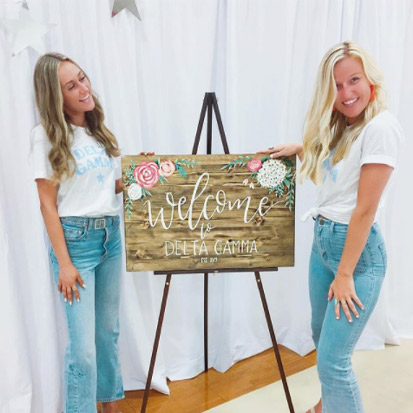 Description:
As articulated in Article II of our Constitution, the objects of this fraternity shall be to foster high ideals of friendship, promote educational and cultural interests, create a true sense of social responsibility and develop the best qualities of character.
---
Description:
Delta Kappa Alpha is a national gender-inclusive cinematic professional fraternity. The mission of Delta Kappa Alpha is to foster lifelong character, collaborative and creative storytelling, ethical and productive business practices, philanthropic action, and fraternal bonds by and between students of the cinematic arts.
---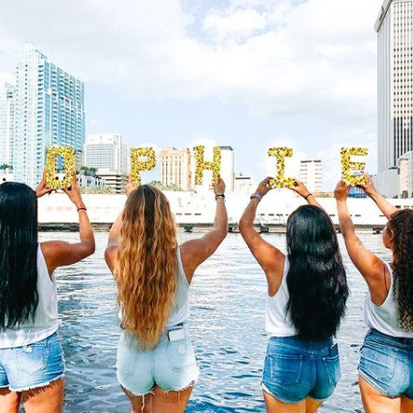 Description:
Delta Phi Epsilon is founded on the virtues of justice, sisterhood and love. We strive to better our sisters every day, holding each other accountable and creating the sisterhood bond. Our sorority has three philanthropies: the Cystic Fibrosis Foundation, the National Association of Anorexia Nervosa and Associated Disorders, and the Delta Phi Epsilon Education Foundation.
Website: intagram.com/utdphie
---
Description:
Delta Sigma Pi is a professional fraternity organized to foster the study of business in universities; to encourage scholarship, social activity and the association of students for their mutual advancement by research and practice; to promote closer affiliation between the commercial world and students of commerce, and to further a higher standard of commercial ethics and culture and the civic and commercial welfare of the community.
We believe that the primary purpose of a business fraternity is to prepare students to be ethical leaders in their careers, but membership in Delta Sigma Pi extends far beyond the undergraduate experience. We are known as the foremost business fraternity because we equip our members throughout their lives to achieve maximum impact in their studies, careers, communities, civic involvement and personal relationships.
Website: instagram.com/utdeltasigmapi
---
Description:
It was the founding of Delta Zeta sorority, whose purpose is to create among a group of women a true and lasting friendship, to encourage one another in the pursuit of knowledge, to promote values-based living and embrace social responsibility. Each of us wants to make friends, learn new things and do something that matters.
Website: instagram.com/utdeltazeta
---
Description:
DisJointed provides education on the health impacts of marijuana. DisJointed focuses on teaching students the risks of marijuana including health, cognitive and occupational risks. DisJointed also can be seen describing THC potency in all forms of marijuana, including edibles, in order to promote awareness of the substance, as well as providing warning signs of overuse and abuse.
---