---
Search Organization Name:
Service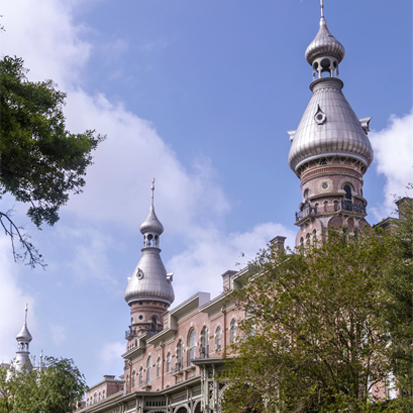 Description:
The mission of Best Buddies is to establish a global volunteer movement that creates opportunities for one-to-one friendships, integrated employment, and leadership development for people with intellectual and developmental disabilities (IDD). We do this by matching student volunteers in mutually enriching friendships with persons with intellectual and developmental disabilities.
---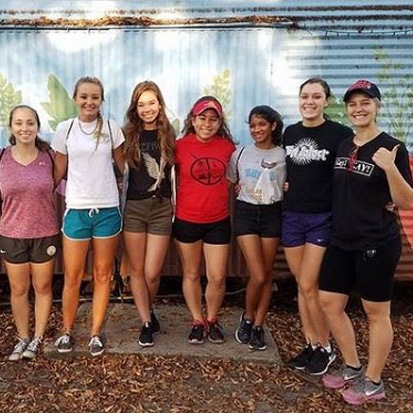 Description:
An organization committed to promoting environmental awareness, stewardship and sustainability through on- and off-campus volunteering and other partnerships. On a whole, EPC exists for the betterment of The University of Tampa campus as well as for the betterment of the Tampa Bay Area and all species within it.
---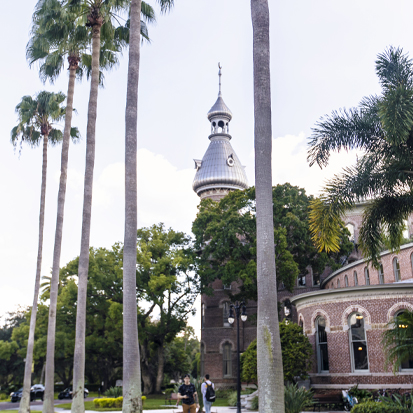 Description:
Through after-school art programs, self-advocating UT students with learning and attention differences will be paired with similar students in a partner middle school who struggle with self-doubt due to their academic and social challenges. UT student mentors will share personal experiences with their mentees, describing processes they followed to overcome obstacles and succeed despite the odds.
---
Description:
The Little Saint Nick Foundation (LSNF) inspires kids in communities to help other kids in need who are hospitalized. We help kids in need through entertainment, education and activities. We touch the lives of sick kids all along their journey from the time they arrive at the emergency department through their hospital stay. The Little Saint Nick Foundation's vision is to establish chapters in local communities in all 50 states in the United States to develop and nurture a nationwide culture of volunteerism and service to others amongst kids of all ages.
---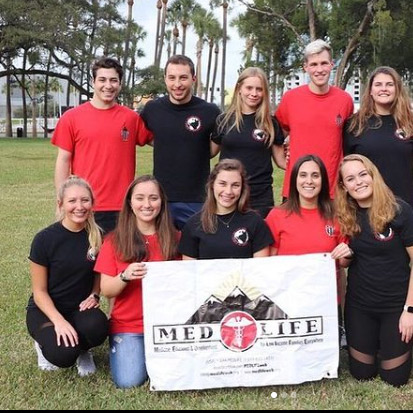 Description:
MEDLIFE UT is an organization that helps families achieve greater freedom from the constraints of poverty by improving their access to medical care, education and community development. MEDLIFE UT works regionally with local organizations and nationally with service-learning trips to mobile clinics.
Website: instagram.com/medlifeut
---
Description:
Paws for a Cause strives to make the Tampa Bay area a healthier and overall greater home to companion animals and wild animals alike. Through hands-on volunteer work and a variety of fundraisers, we work to enrich the lives of animals in Tampa Bay rescues, rehabs and sanctuaries. We typically have weekly meetings to discuss upcoming volunteer work with nearby organizations, on and off-campus fundraisers, and connect with our members. Paws is a community here at UT that welcomes all people who are compassionate, hard-working and dedicated.
---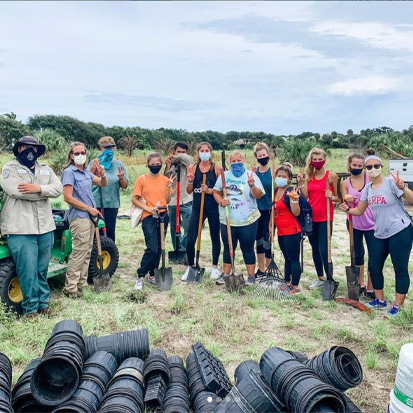 Description:
The PEACE Volunteer Center strives to to promote volunteerism at The University of Tampa by providing diverse service and advocacy opportunities that empower students through community outreach and leadership. We hope to promote a passion for newly introduced social issues, advocacy and service amongst students.
Website: instagram.com/peace_volunteercenter
---
Description:
We are committed to helping people get well, stay well, find cures and fight back against cancer. The American Cancer Society is the nationwide, community-based, voluntary health organization dedicated to eliminating cancer as a major health problem by preventing cancer, saving lives and diminishing suffering from cancer, through research, education, advocacy and service. Through Relay For Life, we mobilize the world's largest movement to defeat cancer once and for all. We fundraise to provide the American Cancer Society with money for their groundbreaking research and the many community programs they have for cancer patients and their families. We're fighting for every birthday in our community and we will not stop until we have found a cure for cancer!
Website: instagram.com/relayforlifeutampa
---
Description:
Roots & Shoots (R&S) is an international organization, founded by Jane Goodall, with a mission of making positive change for people, animals and the environment. The UT chapter of Roots & Shoots applies this mission by volunteering with environmental community partners, maintaining a learning garden at a local elementary school, and promoting sustainable living practices among our members and the UT student body. R&S conducts weekly volunteer sessions at St. Peter Claver School's learning garden, monthly sessions at The Sustainable Living Project and two trash cleanups per semester along Bayshore. We schedule additional volunteer trips as desired by members.
Website: instagram.com/utrootsnshoots
---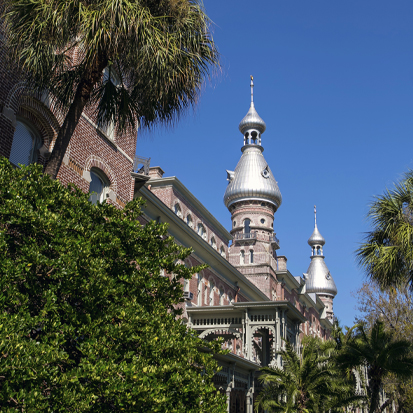 Description:
Spartan Mentors is a program from the Office of Student Leadership and Engagement at UT that strives to grow the abilities of UT students through tutoring within the community. Through our community partnerships, Spartan Mentors are able to tutor and mentor elementary school students in the Tampa Bay area for volunteer hours or compensation if eligible for federal work-study.
---
Description:
St. Jude Up 'til Dawn is a nationwide student-led, student-run, philanthropic program in which college students raise funds for and awareness of St. Jude Children's Research Hospital. It is our goal, as an executive board, to help educate our student body about St. Jude and the help they provide for families across the nation and around the world. This all night event is combined of student-led teams of six, who fundraise ($100 per student or $600 per team to enter our all-night event) for the kids at St. Jude. Our student body will unite together and sacrifice an entire night's sleep to stay up 'til dawn for the kids. Many St. Jude patients and families have sleepless nights in hopes of getting better, so this is a great opportunity to make a difference and join the fight against childhood cancer. Be a leader, be philanthropic and dedicate yourself to this amazing cause. Stay up for good, and help the patients of St. Jude!
---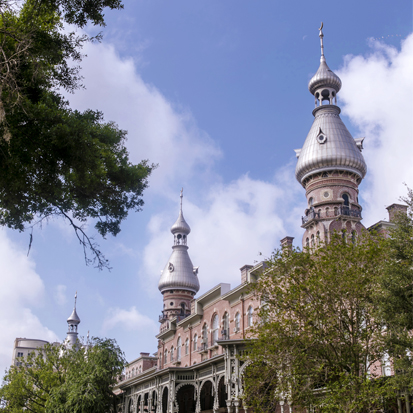 Description: The Student Environmental Action Coalition (SEAC) focuses on making UT more sustainable through various initiatives. Come join us as we work to reduce our campus' ecological footprint. Our initiatives include expanding recycling on campus, food recovery and waste reduction.
---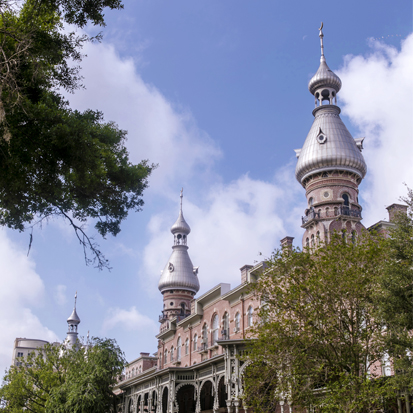 Description: The purpose of this organization is to organize students for the survival, protection and development of children worldwide through education, advocacy and fundraising as a UNICEF Campus Initiative group through the U.S. Fund for UNICEF. Our goals shall include, but will not be limited to, organizing at least three fundraisers per semester, participating in both Unicef-led and PEACE-led community service, raise money for children in need and involve the student body at large in activities.
---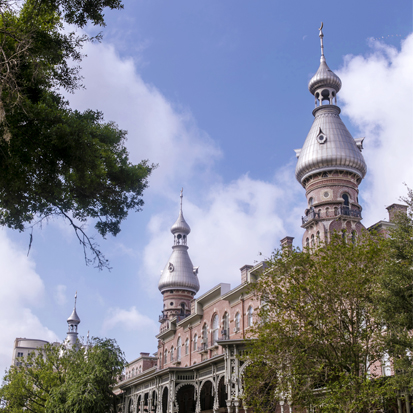 Description:
The University of Tampa Cadet Club promotes a stronger sense of unity and camaraderie within the Spartan Battalion ROTC program by hosting events to build Esprit de Corps and participating in community service projects to build a better sense of community within the Tampa area.
The club aims to host events that not only build on our own program's unity but with the UT community as a whole and to participate in more student-run clubs to build a better presence on campus.
Goals:
To build a better sense of teamwork and camaraderie within the Spartan Battalion to make us more effective leaders and students
To participate more in the UT community as a whole to strengthen our bonds and open up new opportunities
To host fundraising events to help sponsor our events and our end-of-year Military Ball, which celebrates the commissioning of our seniors
To conduct community service projects to aid our Tampa community and build a better sense of family within the Club
---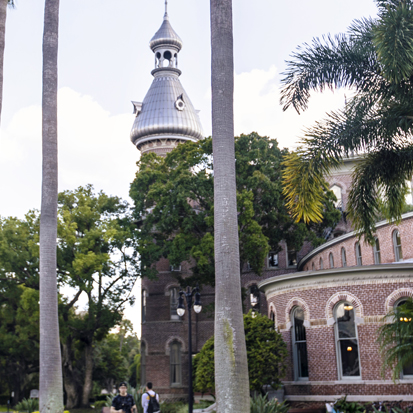 Description:
UT Surfrider and all chapters of The Surfrider Foundation are organized to foster the mission, purposes and operating principles of The Surfrider Foundation within their respective territorial limits. Each and every chapter of The Surfrider Foundation has, in addition to that listed above, the specific purpose of coordinating and facilitating the volunteer efforts and activities of members of the Surfrider Foundation to address local and regional coastal, ocean and watershed environmental and conservation issues and support the national headquarters. Surfrider Foundation and our chapter network operate under the ONE Surfrider mantra to create a better-unified organization while maintaining the integrity of our community-based approach.
Some of the primary purposes of the UT Surfrider is to safeguard and enhance the quality of surf riding environments and public access to such areas, promote the protection of the world's waves, and to provide our members and public the opportunity for grassroots community volunteer engagement which further these objectives. We want to reduce the impact of plastics and rubbish in the marine environment in the Tampa Bay Area. Our goal is to do weekly beach cleanups in the area to make our coastlines cleaner.
---