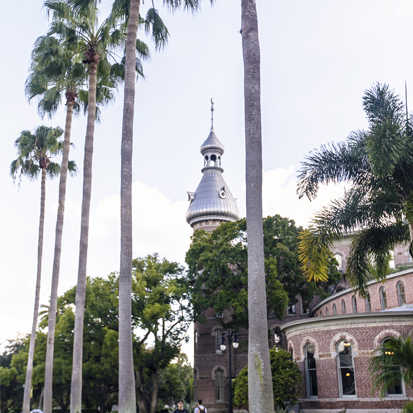 From the Beta Beta Beta Website: "Beta Beta Beta (TriBeta) is an honor society for students, particularly undergraduates, dedicated to improving the understanding and appreciation of biological study and extending boundaries of human knowledge through scientific research. Since its founding in 1922, more than 200,000 persons have been accepted into lifetime membership, and more than 626 chapters have been established throughout the United States and Puerto Rico."
Vision: To empower others to expand upon their curiosities in science through scholarly inquiry and research.
Mission: By doing community outreach with young people and other college students we will spread biological information via the presentation of scholarly research in such a way that is comprehensible to others, and is age-appropriate. Members will also participate in biological enrichment such as trips to aquariums, zoos and other such establishments in order to help foster continued and concrete growth of biological knowledge. Lastly, members will give back to their communities by applying their biological knowledge to community-focused events such as beach or city clean-ups.
Goals: The goal of Beta Beta Beta is to have students of high scholastic achievement come together and inspire themselves and others to not only answer their own biological questions, but to help spread well-researched knowledge to those around them, and make it comprehensible. The goal is to make biology accessible and relevant to as many people as possible, and the members of Beta Beta Beta are to be the stewards of this edification.
Engage with Us
Find out more on UT's student organization portal, Engage UT.
Beta Beta Beta