Published: September 20, 2021
Rewarding Curious Minds
Dr. Gerald Kutzman '65 is sponsoring an endowed scholarship through his estate.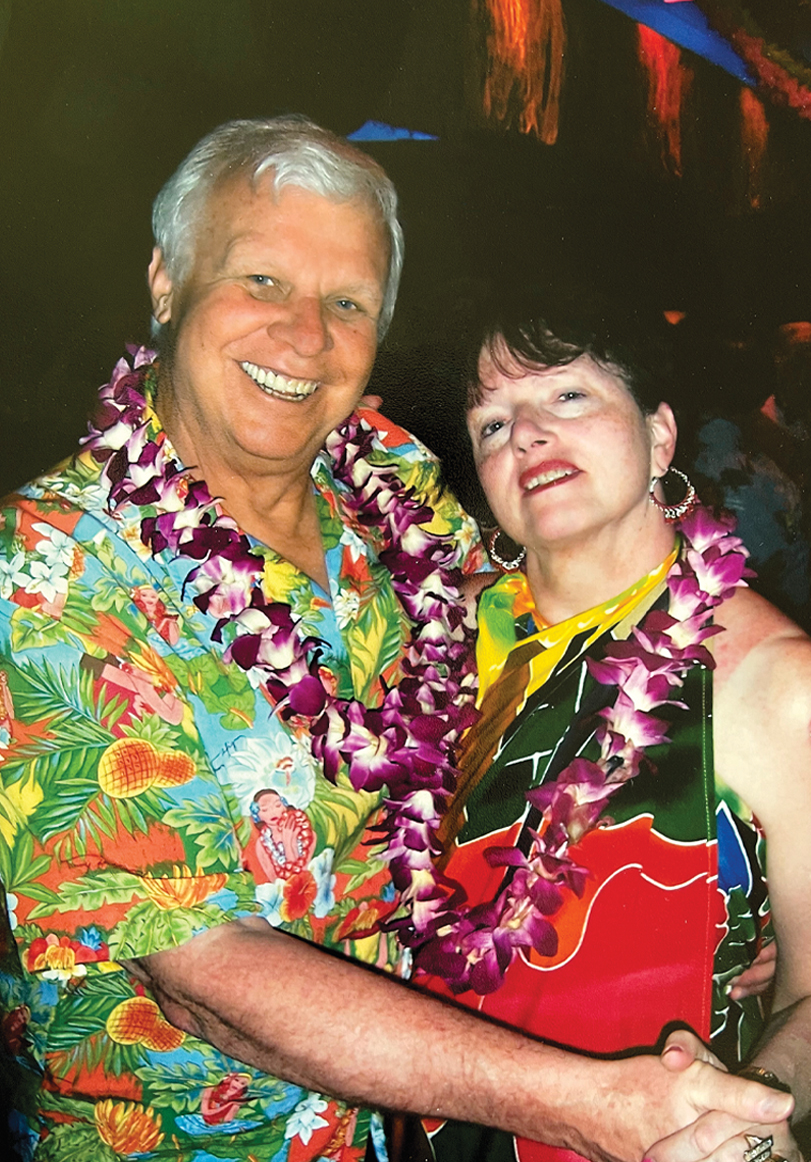 Dr. Gerald Kutzman '65 and his wife, Kathe, at the port of Honolulu, as part of their four-month, around-the-world cruise with 50 ports of call on the Queen Elizabeth 2.
With five degrees under his belt, it probably comes as no surprise that Dr. Gerald Kutzman '65 — a retired psychologist who now lives in Mobile, AL — loves learning. Dr. Kutzman made his enthusiasm for education clear at an early age. He distinguished himself as the first in his family to finish grade school — and he just kept excelling.
After attending Chicago's Lane Tech High School, it was time for his college career, and his choice of UT proved to be deeply transformative — so much so that he has now earmarked funds for planned giving through his estate. His donation will sponsor an endowed scholarship via the Pauline, Kathleen and Dr. Gerald Kutzman Foundation. (Pauline is his mother and Kathleen is his wife.)
His goal with this generous gift is simple: to enable a curious person to partake in all that UT offers. "The scholarship will be open to whatever the student wants to do, however they want to use it. My only stipulation," he says, "is that anyone from Lane Tech would have first dibs. Otherwise, the planned giving just expresses that I love acquiring knowledge. Being interested in the world around you is truly a gift, and that's what I want to endorse," Dr. Kutzman says. "Do you know what the Latin phrase 'alma mater' means? Nourishing mother, a very apt term," he says.
At UT, Dr. Kutzman minored in history and English, and majored in psychology, which laid the foundation for his career. Dr. Kutzman has now been retired for 25 years, but his professional activities have included teaching psychology at the university level, serving as a manager and psychologist at a psychiatric hospital and having a private practice, which featured hypnosis.
But college life wasn't just about coursework. "Among all the things I hold dearest in life, friendships constitute the crown jewel," he explains. "I have college friends I am still in touch with to this day."
Beyond that, the "magnificent campus" — especially Plant Hall with its Moorish minarets and domes — and Tampa's tropical vibe ignited Dr. Kutzman's love of travel. College was his first time away from the Midwest, and the endless supply of sunshine and palm trees delighted him. "I made all my high-school classmates as jealous as could be. You could send coconuts through the mail back then, and I took full advantage of that," he recalls with a laugh.
"Florida is one of my favorite states to visit," he adds — which is saying a lot. He and Kathleen, an artist and iconographer (they met on a blind date 40 years ago), are avid travelers, spending about four months of the year on the road, whether by boats, planes, trains or automobiles. They have been around the globe multiple times and take epic trips, crisscrossing America to discover parks, museums and delicious food wherever they go.
Among his favorite travel adventures are four-month sailing cruises circumnavigating the globe, trips crossing the breadth of Canada by train, safaris to Africa and a trip to Borneo to be involved in the study of orangutans.
It seems only fitting that their first post-pandemic road trip took them to Tampa, where Dr. Kutzman was able to revisit his favorite old haunts, as well as see UT's transformation. Thanks to his gift, he and his legacy are very much a part of the University's bright future.
Photograph: Courtesy of Dr. Gerald Kutzman '65
---