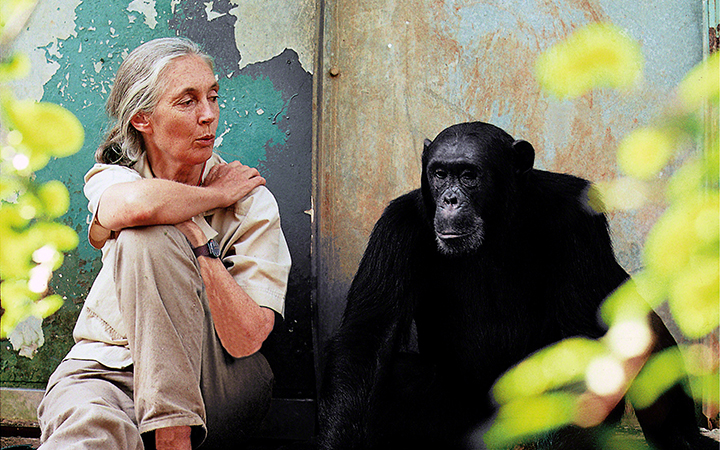 Photo: Michael Neugebauer
The UT Honors Distinguished Speaker Series featuring Jane Goodall has been canceled due to the spread of COVID-19.
Jane Goodall has been advised by her healthcare providers to forgo travel indefinitely. She is at her home in the United Kingdom and expects to resume her global outreach when the risk associated with the disease has abated. In the interim, Goodall will continue her work, albeit remotely, as a global advocate for the health of the planet.
The Jane Goodall Institute also respects the guidance of local, state and federal officials to support social distancing efforts including cancellation of large group or public events and travel.
Questions about the Distinguished Speaker Series or this cancelation can be directed to honors@ut.edu.
CANCELED: "Gombe: 60 Years of Discovery"
Jane Goodall, Animal Behavior Expert and Conservationist
Monday, April 20, 2020
7 p.m.
Goodall is the inaugural speaker in UT's Distinguished Speaker Series, sponsored by The University of Tampa Honors Program with support from the College of Arts and Letters, Sykes College of Business, College of Natural and Health Sciences, College of Social Sciences, Mathematics and Education, and Student Government.
Photo: Bill Wallauer / Jane Goodall Institute
Goodall is best known for her landmark study of chimpanzee behavior in what is now Gombe, Tanzania. Her presentation will be titled "Gombe: 60 Years of Discovery," in light of 2020 being the 60th anniversary of Goodall's first trip to Gombe.
For more information about Goodall and the work of the Jane Goodall Institute, please visit www.janegoodall.org.
For more information about the event, contact the UT Honors Program at honors@ut.edu.
---
---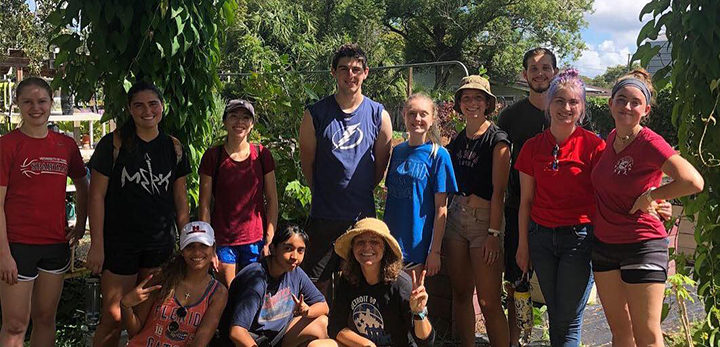 Roots & Shoots is an international organization created by Jane Goodall that inspires action in students of all ages to help animals, the community and the environment.
UT's chapter of Roots & Shoots was founded in 2014 and is dedicated to green sustainable practices and conservation in the community through projects that target one of three areas: the UT and local Tampa Bay community, animals and the environment.
---